Go back to the main VW page.
1977 Volkswagen Westfalia Campmobile
This bus is originally from Los Alamos (White Rock, actually) New Mexico, and resides there today. It is a southwestern US bus. The photographs (scroll down) below speak for themselves.
General notes on condition
VIN: 2372043771.
This is a stock 1977 Westy, with a 2.0-L fuel injected GD engine (but with hydraulic lifters).
Odometer reads about 86,000 miles, meaning 186,000.
The Good
The bus comes with all its original manuals, the original buyer's ID card, and even the original window sticker.
All instruments, gauges, and lights work.
Tires are of proper C rating.
All original glass.
All camping gear is complete, including cabinetry, table, rear bug screen, interior lights, child's cot, and top and bottom beds. Front part of poptop canvas needs repair.
Accessory gear includes original jack and wheel nut wrench, and fire extinguisher.
All locks work with the same key. One original key is included, and additional keys were cut to code.
The current license plate is a genuine 1977 New Mexico plate, for a "year-of-manufacture" registration. If you live in NM, you can use this same plate if you register within 30 days. No driving restrictions or other "classic car" encumbrances are had with this registration -- it is just like any other passenger car registration, just with a period plate. Otherwise, it is an interesting souvenir, I suppose.

Bus includes a towing harness, so that it could be towed by another vehicle (if you would ever want to do that...)
Recent service:

All fuel and fuel vapor lines replaced, from filler tube to tank and injectors and back.
Valves are adjusted. Note: Although this is a GD engine, it was at some point in the past refitted with hydraulic lifters. This requires a different adjustment procedure from that for solid lifters.
Replaced both rear axles and all four CV joints.
Replaced relay lever pin (part of the the steering gear) with a new Febi part.
All basic maintenance done regularly: front end lubrication, oil and filter changes, etc.
New rear hatch seal and new fiberglass poptop seals.
The Bad
Third gear is a little tricky to get into, though once you get used to it, shifting into 3rd becomes second nature and the bus is entirely driveable.
Driver's window regulator needs to be replaced.
The front of the poptop canvas needs attention: The zipper is no longer functional, and there are some tears in the fabric. Someone handy with sewing could construct a new panel for the front and sew it in. The sides and back of the canvas are fine, so a wholesale replacement is not necessary (though nice replacement canvases are available).
There is no radio or speakers, but there are places to install them.
The Ugly
Front end on driver's side has been poorly repaired with body filler after a minor accident. This does not affect the functionality of the bus.
Rear third of bus was primed by the previous owner and never painted. I sanded and reprimed it, and painted it with a school bus yellow paint just to keep it covered. It's not an exact color match, but considering the spots of surface rust in other places, and the poorly-executed body repair on the front, a new owner may wish to engage in some minor body work. If not, however, the bus works fine and looks passable as is.
Fuel injection system is 1975 vintage, but works well.
The front seats were replaced by a previous owner, and are welded into place. They are not adjustable fore-and-aft. A new owner might consider replacing these with some Vanagon seats, which would be straightforward, since this is a 1977 bus and will accept them without modification once the current seats have been removed. Removal should be easy, since the welds are small.
Some of the laminate on the cabinetry could use regluing.
Photos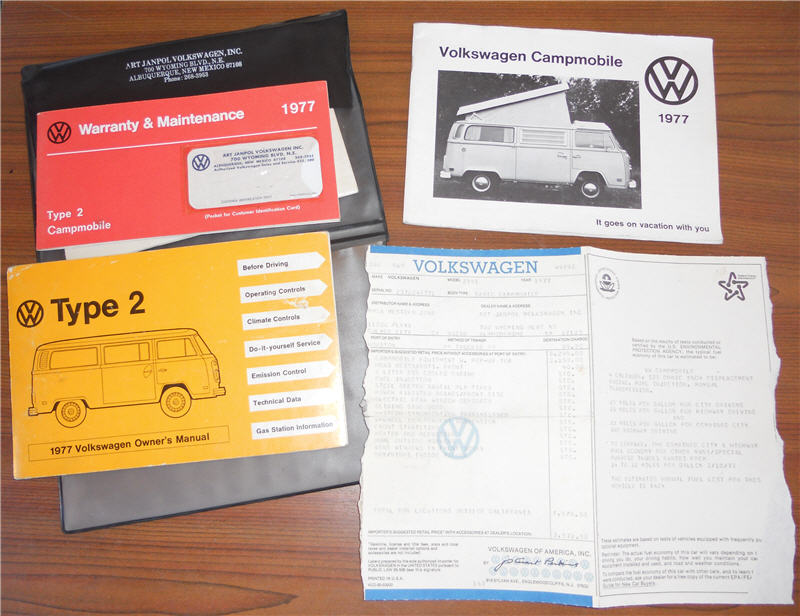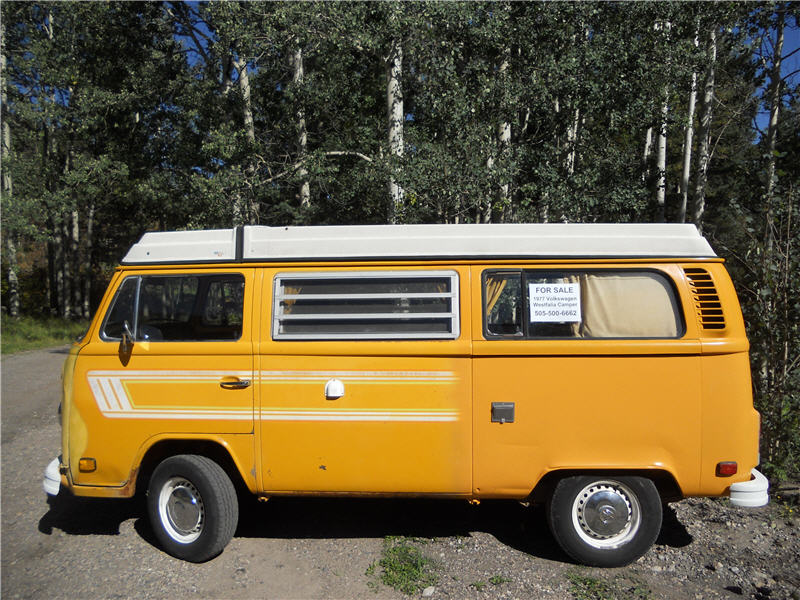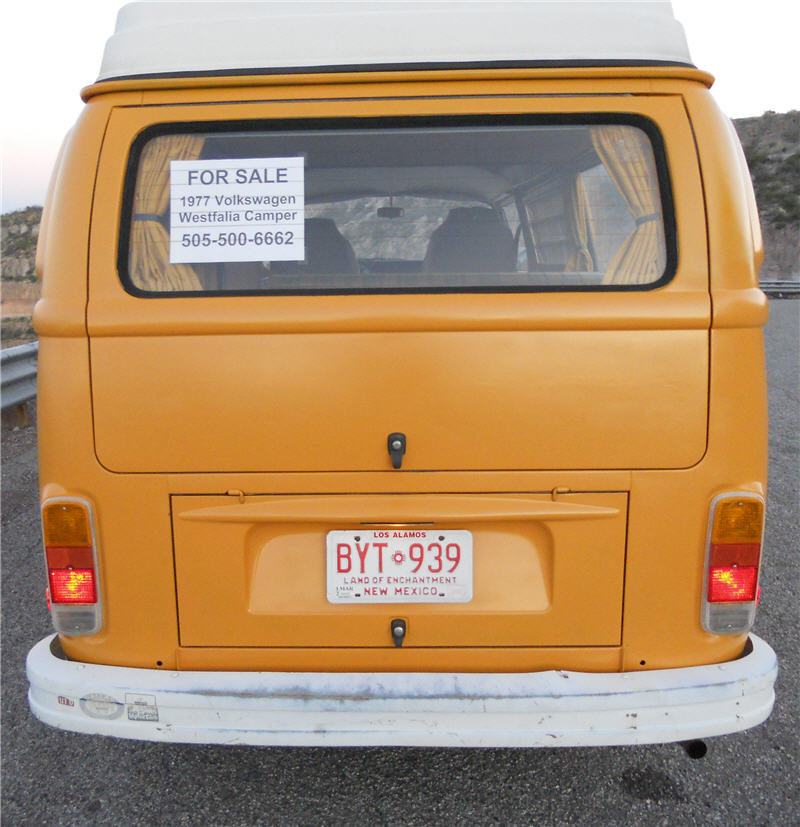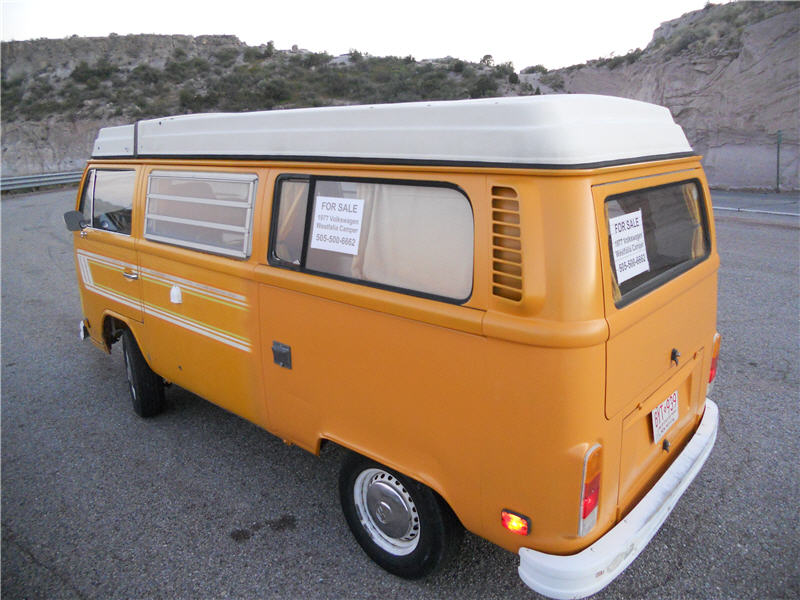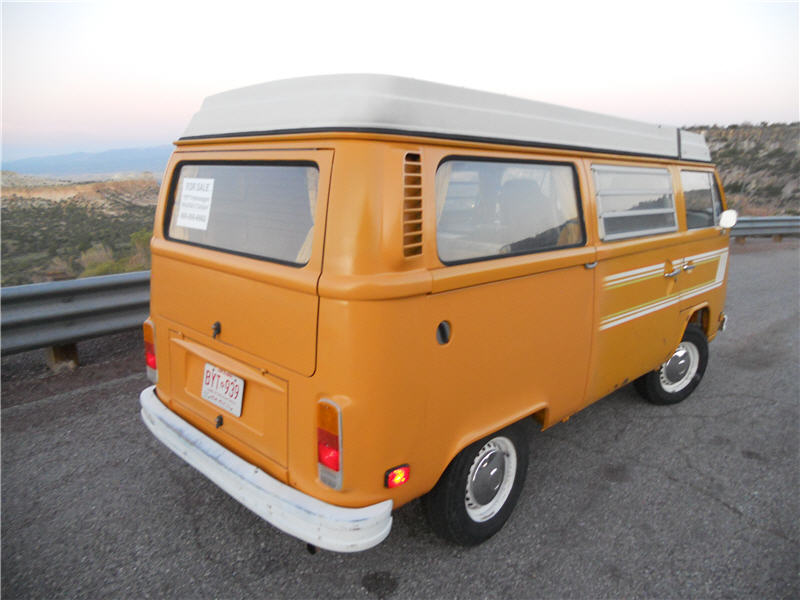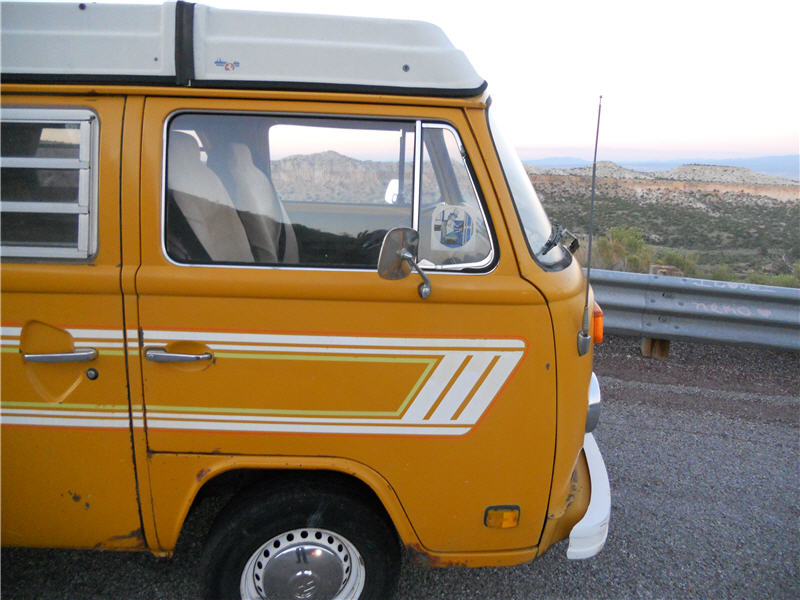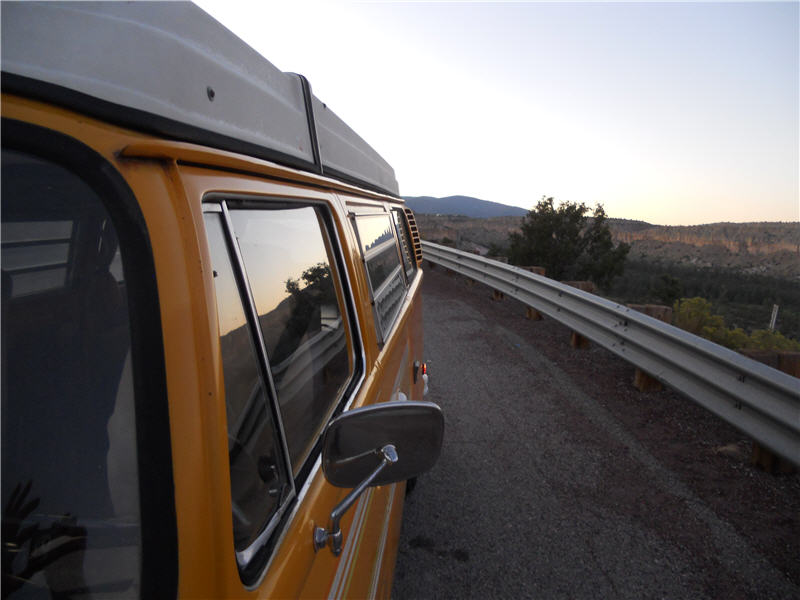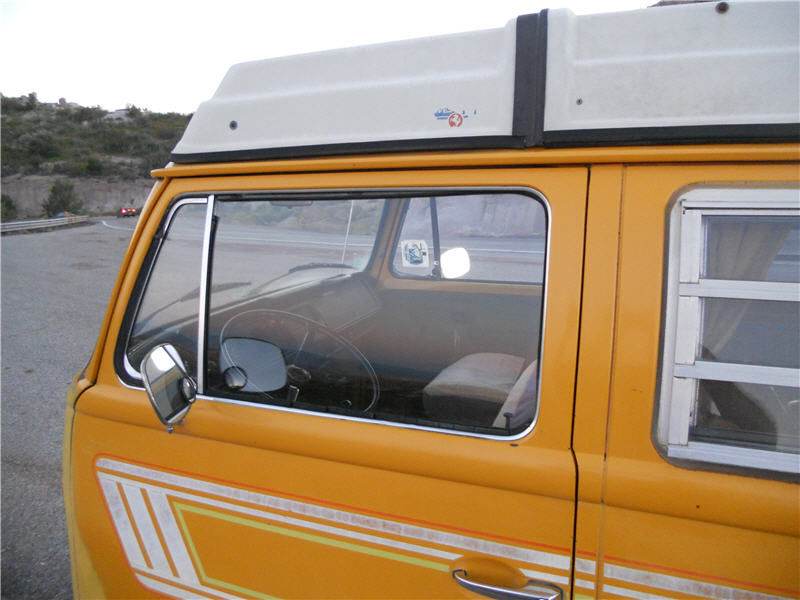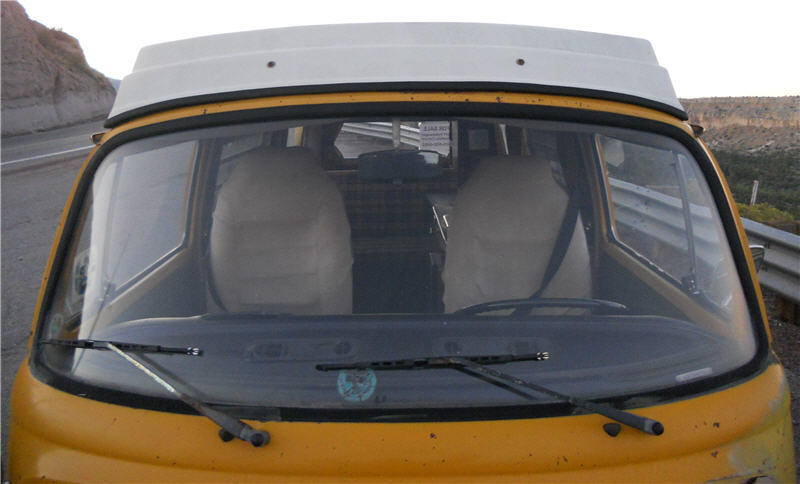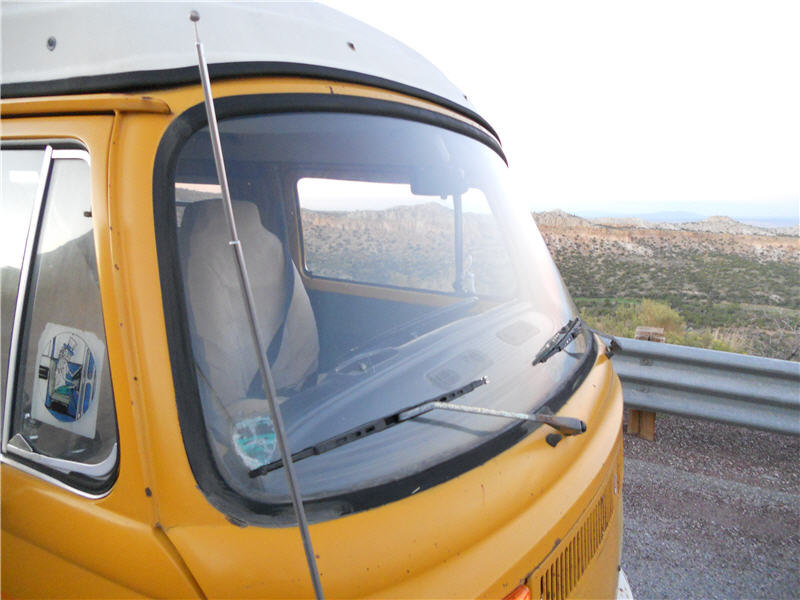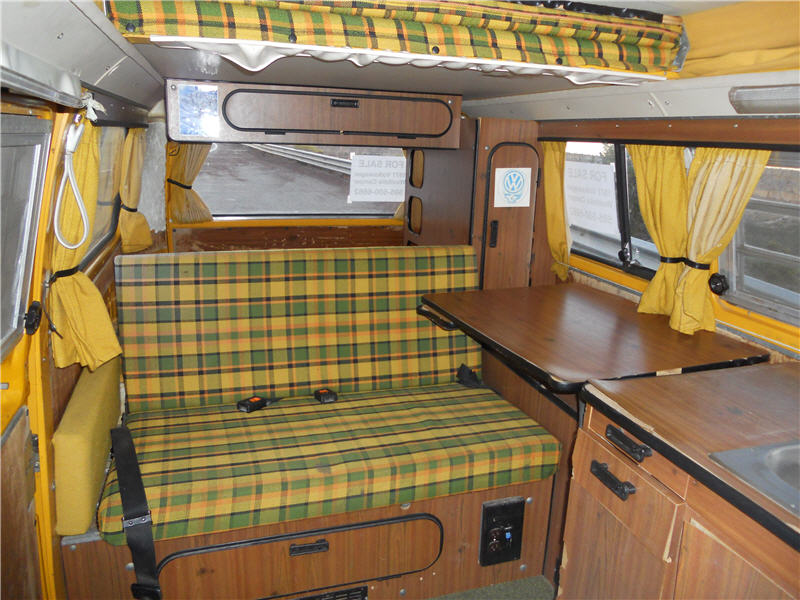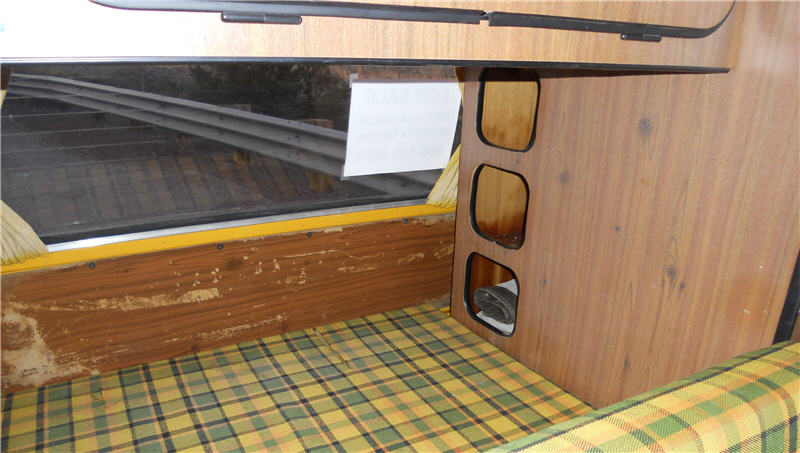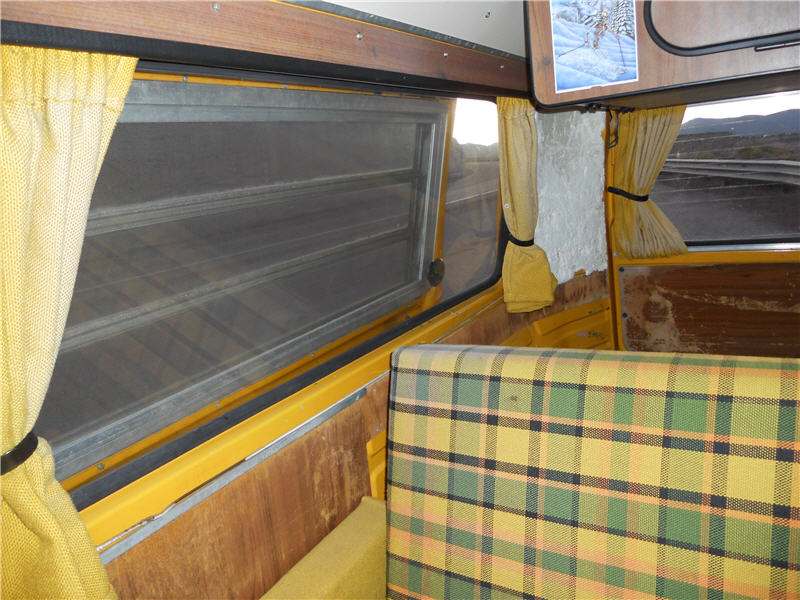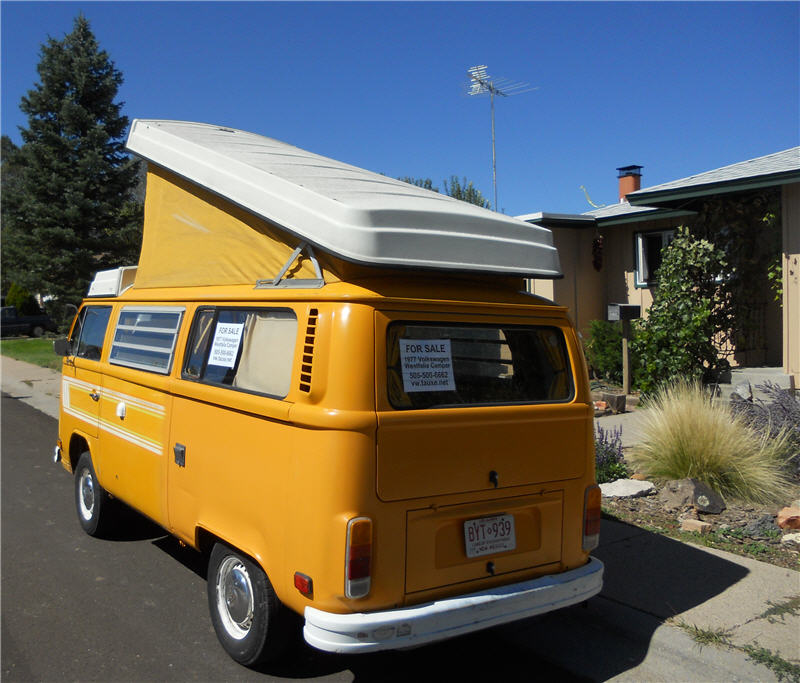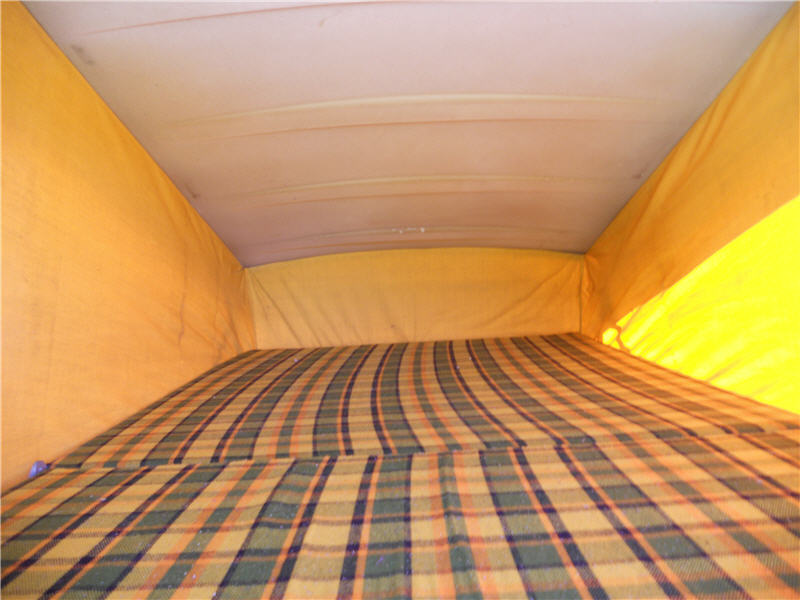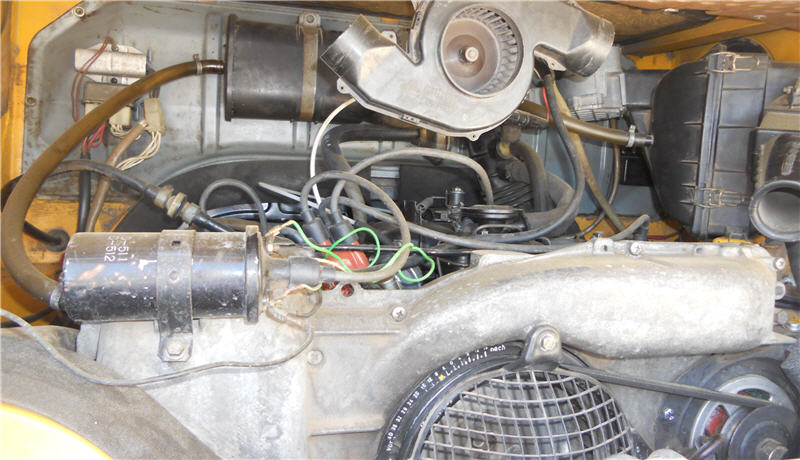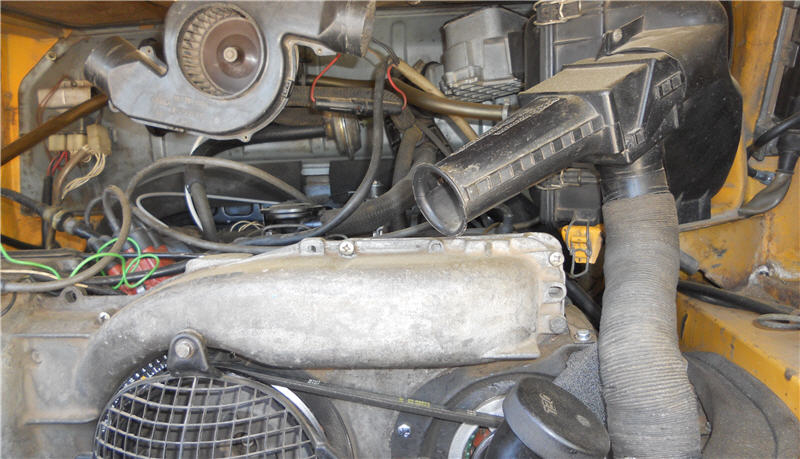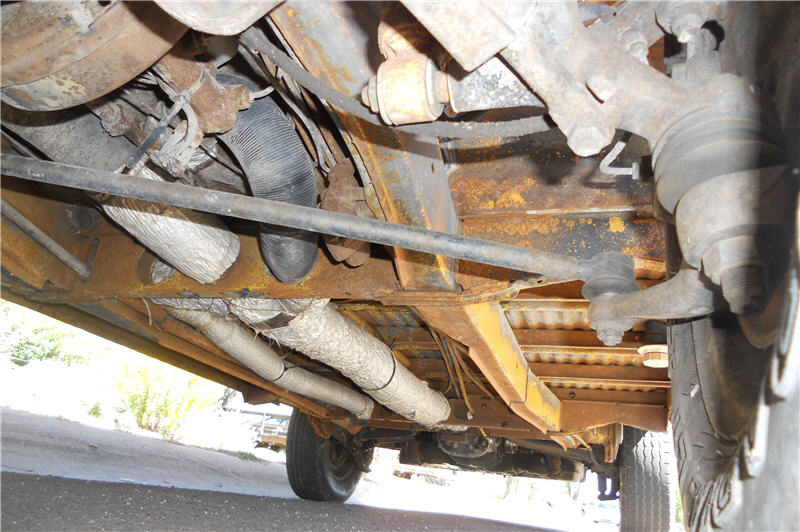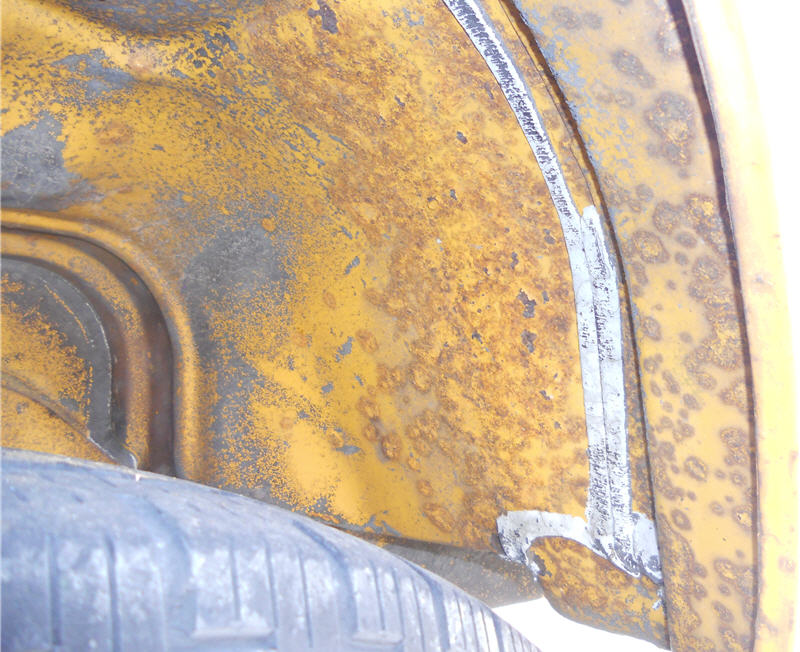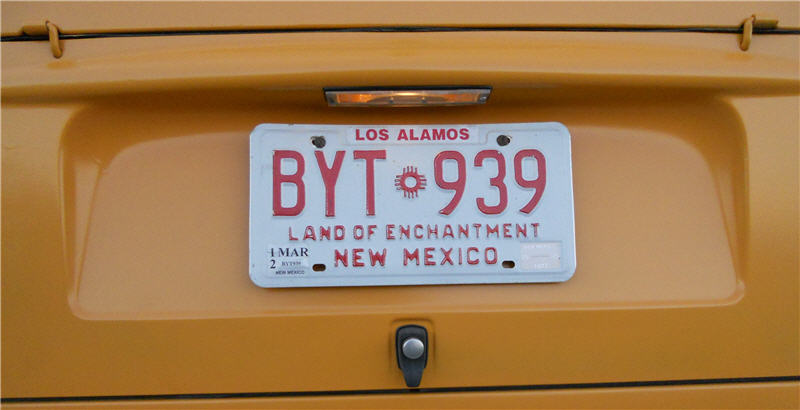 last updated 4 October 2011