Go back to the main VW page.
Snickers • A 1979 Transporter
Sold to Keith and Alyce.

Click here to get a zip archive of more high-resolution photos. This is a 13 MB file.
General notes on condition
Snickers is a 95% complete and original Volkswagen Station Wagon (aka Transporter). This is what collectors call a "survivor". The Panama Brown over Agate Brown paint is original and in good condition for the most part. I really like the color combinations that VW used in 1978 and 1979, going for earth tones instead of gaudy oranges and greens, and this paint has cleaned up nicely. The interior is mostly original, in Canyon Brown, but the original vinyl panels had to be replaced with new (matching brown). The original Canyon Brown seat upholstery is in good condition save worn edges on one of the front seats. The original seat belts are all there.
The GE 2.0-L engine was rebuilt in 2013 by a reputable builder in Albuquerque (General Parts), and runs well for a carbureted system. This engine LEAKS NO OIL. It could be reverted to the original fuel injection system, as all the mounting parts are there. However, I have decided to leave it as a carbureted engine since there are those who prefer carburetors, and working fuel injection systems are increasingly hard to find.
I have made a few upgrades that improve the bus in my opinion, but are completely reversible. For example, new retractable seat belts for the front seats are a safety issue as well as a convenience and comfort issue. Don't worry, I've saved all the original parts so that it can be returned to its original state by some future owner who wants it bone stock. :)
The body is quite good, with original paint and only spotty blemishes, a faded strip across the nose, and some surface rust spots on the roof. This is to be expected in a bus that has lived in the dry southwest climate. There is absolutely no body filler or repair, and only a couple of minor dents. (Both shown in the photos below.) Well, the nose has suffered from a spare tire mount installation, but that has been fixed with a better mount that keeps the tire from rubbing on the nose. And the battery tray has a couple of holes, as is typical in these vehicles, but the rust has been arrested (Ospho and POR-15 and paint) and is stable and sound. The main thing that has suffered from the New Mexico climate was the fixed window seals, all of which have been replaced. I did have to do some minor repainting under the window seals, but the color match is good. I have repainted only what was absolutely necessary and left as much as possible in the original paint.
Work I have done to rehabilitate this bus:
Replaced windshield.
Replaced all fixed window rubber (all windows except the front doors).
Replaced broken glass in (otherwise original) side mirrors.
Replaced faulty alternator and starter.
Replaced faulty ignition switch.
Replaced missing engine tin and engine compartment seal.
Replaced missing engine thermostat.
Serviced the heating system, with new heater control cables, replacement heater valves, and tightened connections. Heat works great!
Replaced missing heat exchanger air flaps at the bottom of the engine air shroud.
Replaced missing heater dump tubes and hoses to heater valves.
Replaced tires with properly rated ones: Hankook RA08 185R14C.
Installed retractable seat belts for front seats (saved old ones if you want it stock).
Sourced and installed missing middle seat and seat belts, and all 7 headrests. See the new photo below showing all the headrests installed.
Sourced and installed missing middle seat heat diffuser (a rather rare item).
Sourced and installed all proper rear and middle seat hold-down clamps to floor.
Removed the Z-bed hardware and returned the rear seat to stock height.
Added carpet to protect the original rubber mats.
Repaired interior lights.
Replaced shredded glove box with an indestructible one.
Serviced (cleaned and lubricated) all locks. This bus includes the rare engine compartment lock.
Made new keys cut to code (one key fits everything like is should).
Replaced stripped windshield wiper arms with original German ones that work.
Serviced all exterior lights, and repaired and resealed front turn signals.
Replaced missing tail light inside covers (engine compartment side) with NOS VW ones.
Performed general deferred maintenance: front end lubrication, repacking of CV joints, topped up gear oil in transaxle and steering box, replaced rear wheel cylinders and brake drum shoes.
Replaced cheapo electric fuel pump with a nice rotary one, and relocated it outside the engine bay to the undercarriage, where the FI rotary fuel pump mounts. This electric fuel pump also now has its own fuel pump relay for safety.
Replaced all fuel lines, including the filler neck.
Replaced vinyl interior panels with new set from TMI in brown. The kick panels were replaced with excellent ABS ones from Werksberg.
Replaced vinyl on interior panels around the rear storage deck (the "very way back").
Polished the paint.
Optional work that could be done:
Note that as this work proceeds, the price of the bus will increase accordingly. The bus runs fine as is.
Replace headliner.
Replace battery with the correct format (with ground forward). The current battery, although the wrong orientation for this vehicle, works fine. May as well use it up.
Repair hole in forward part of battery tray. For now, rust is stopped, and tray is stabilized and structurally sound, so this is not urgent.
Replace carburetor with a fuel injection system like the original. Or not.
Replace right side hot air duct through engine tin next time the engine is out (part comes with the bus). Also replace the heater air fan. This is largely superfluous, anyway, as most of the heat is blown by the engine shroud fan.
Replace jalousie windows with sliders, as the bus would have had originally. I actually prefer the jalousies, so have not done this.
Photos:
Walk around the outside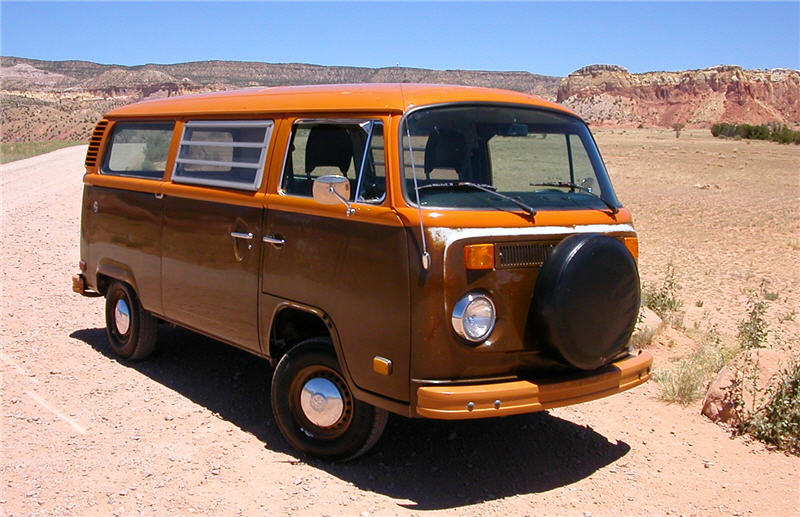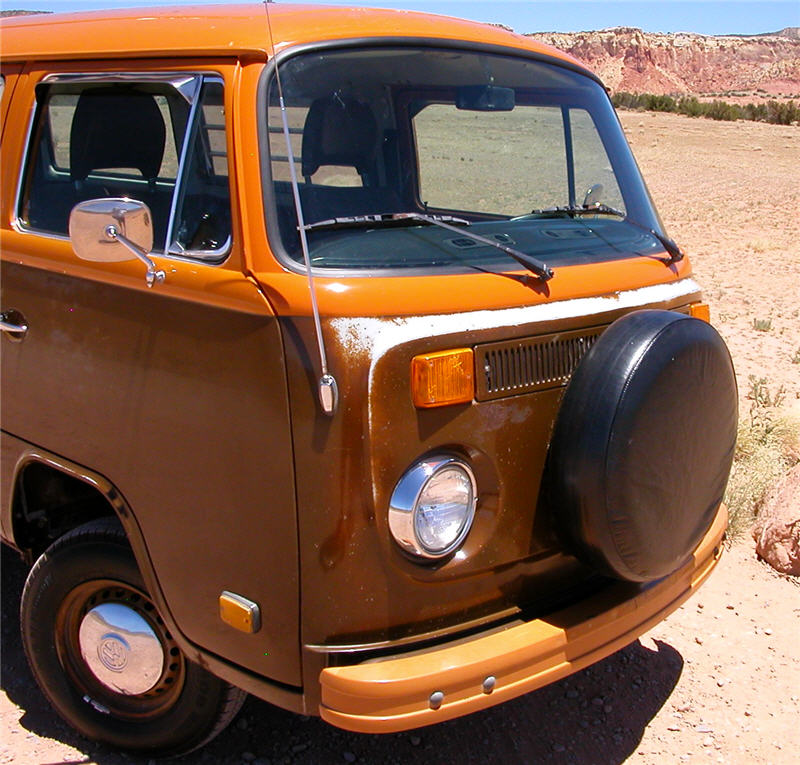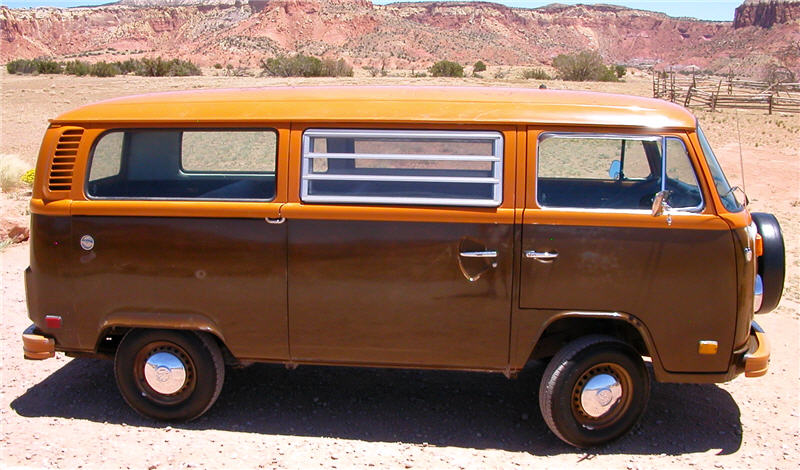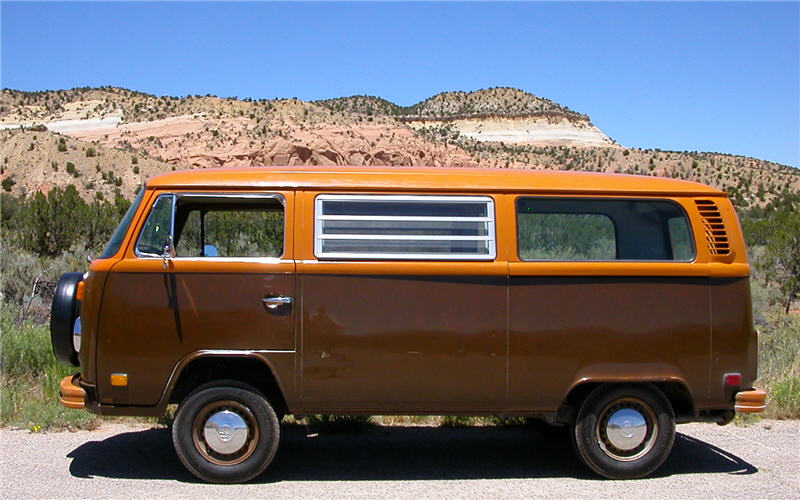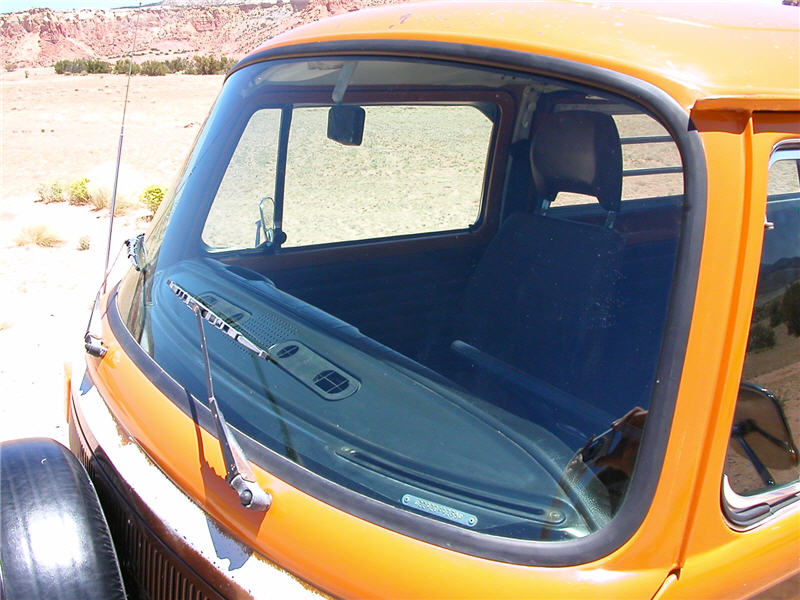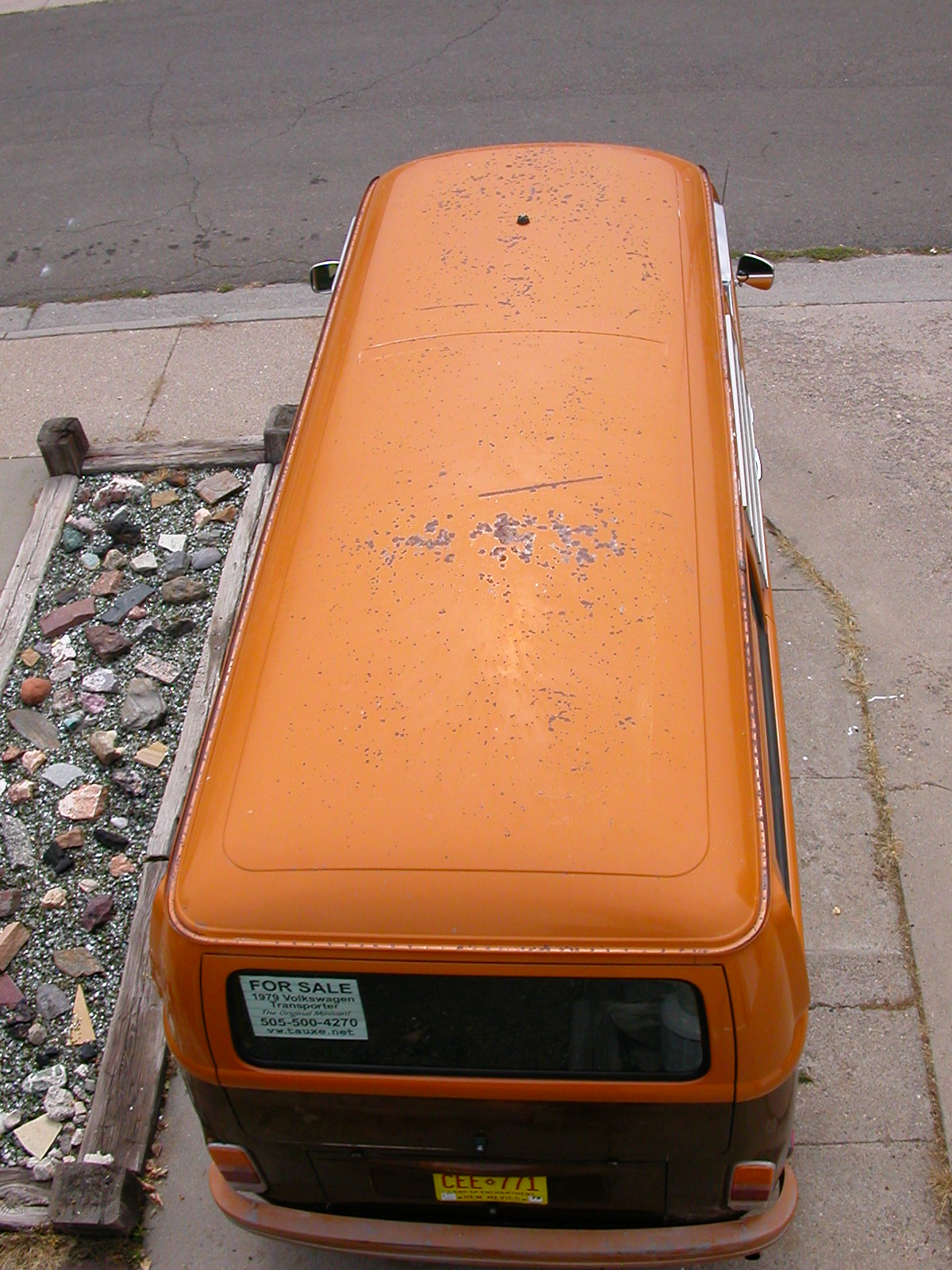 The reflection highlights the fine paint and body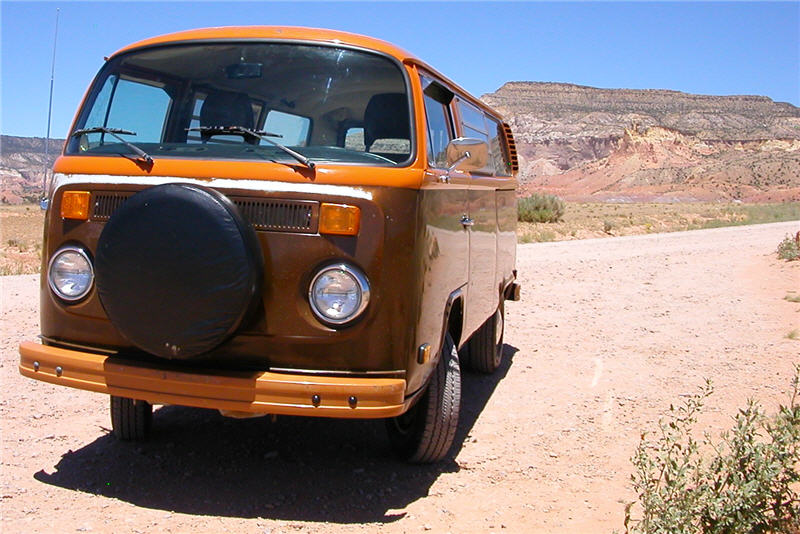 This is the extent of all body damage
Views of the interior, stripped down and cleaned up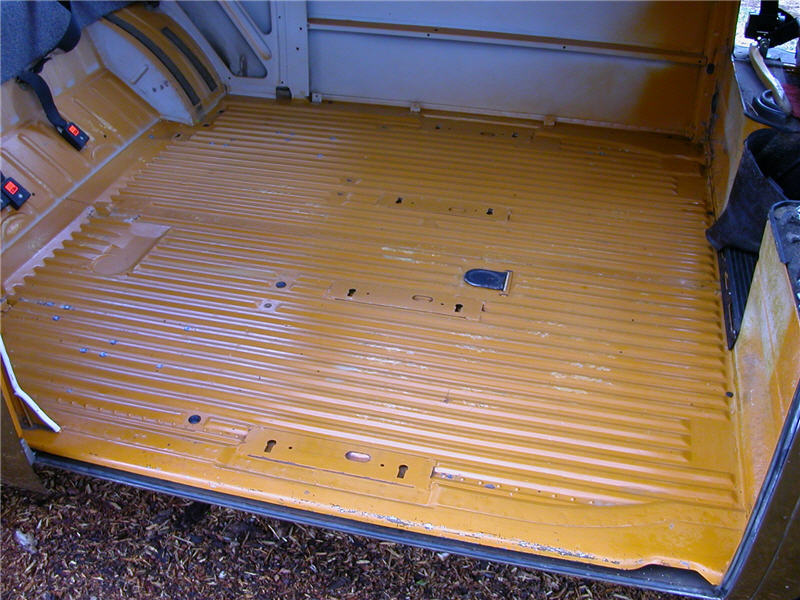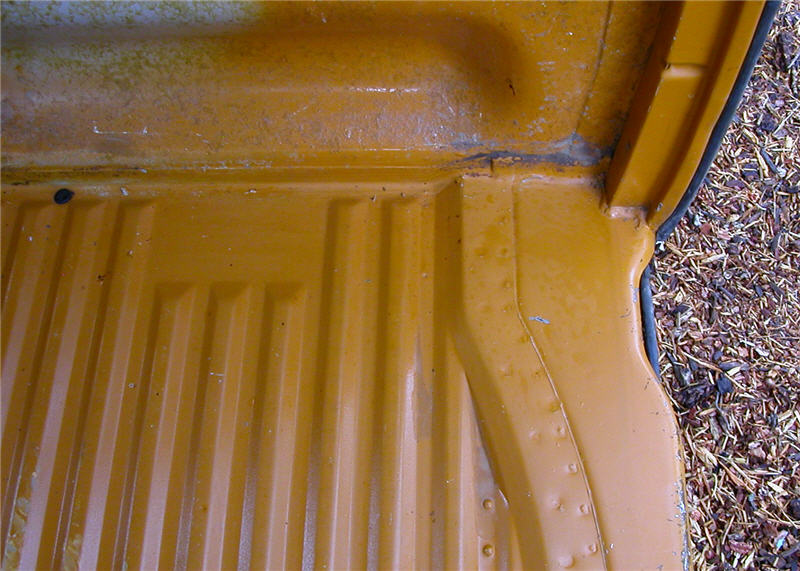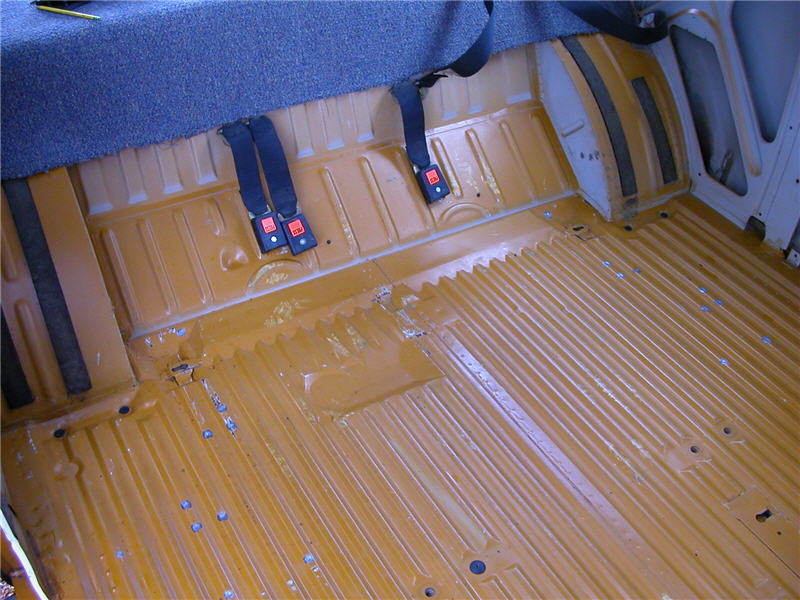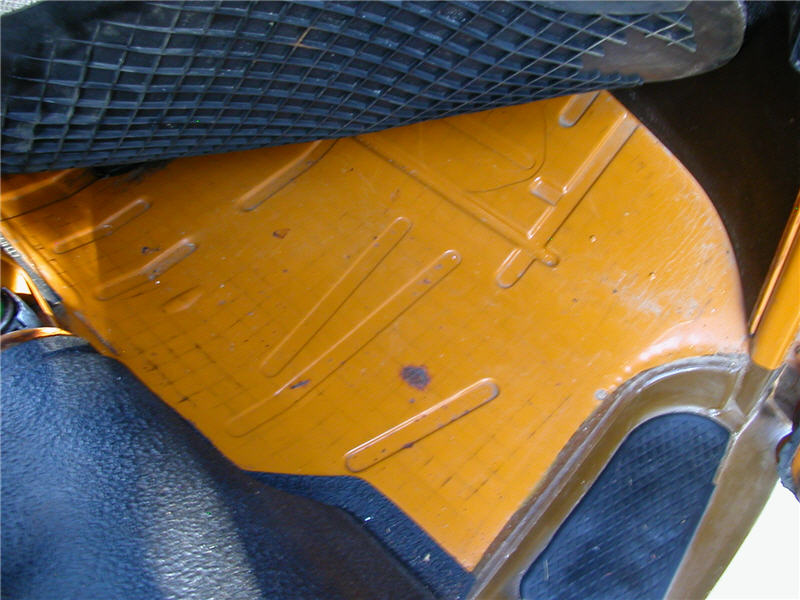 Views of the interior, all finished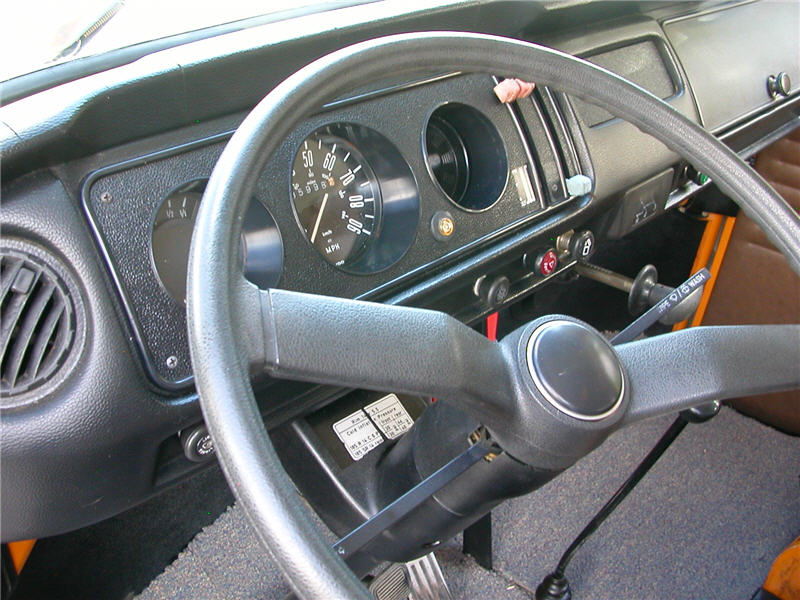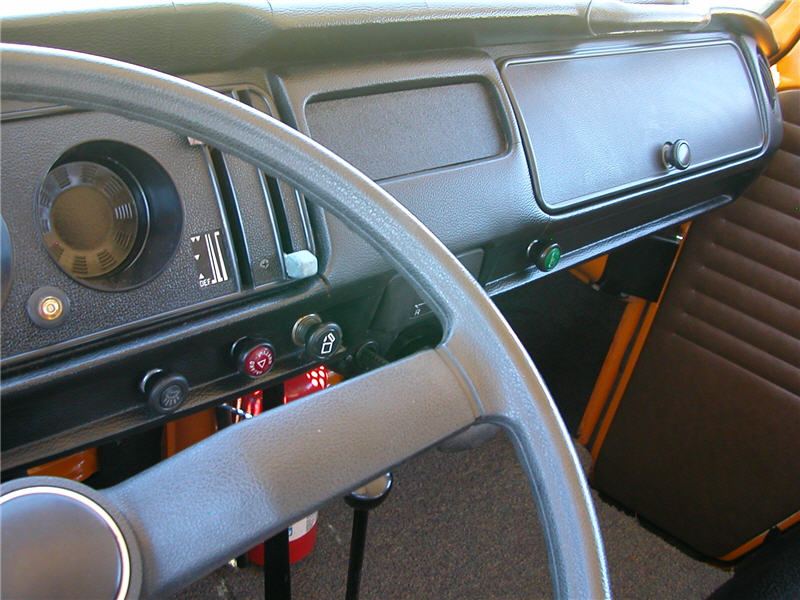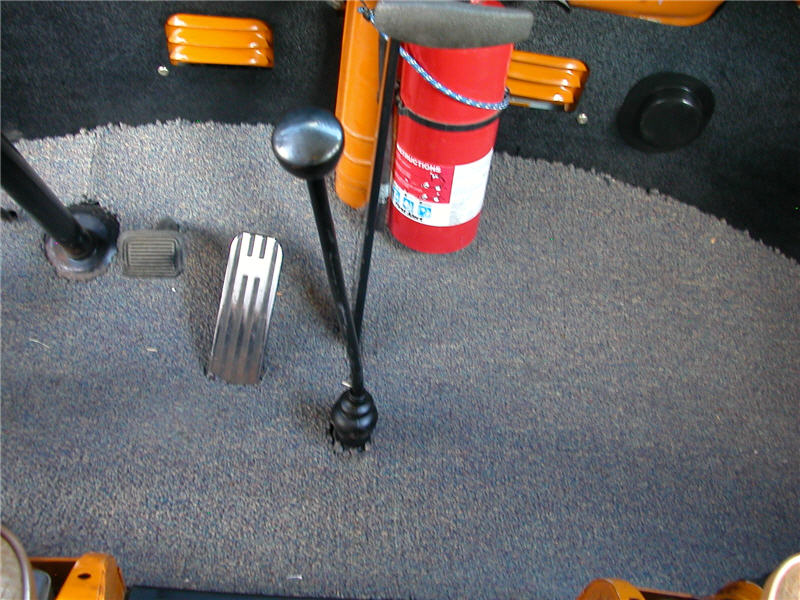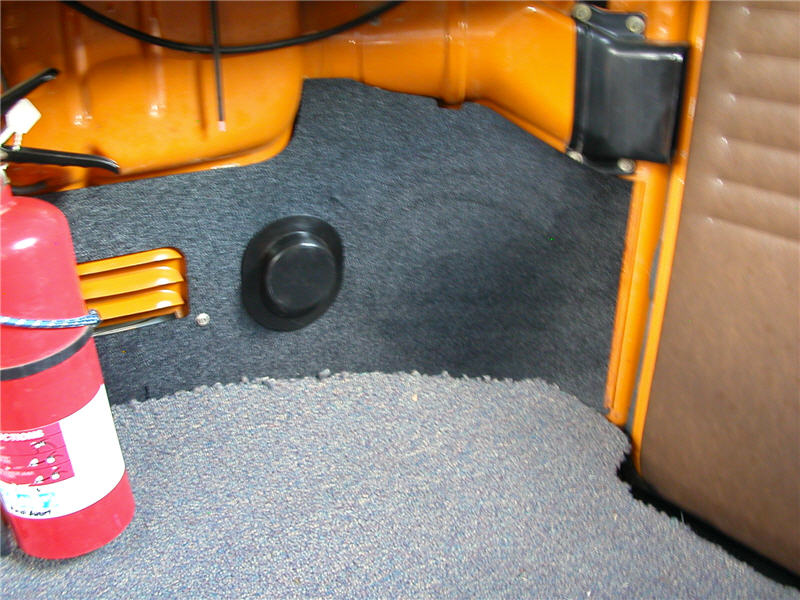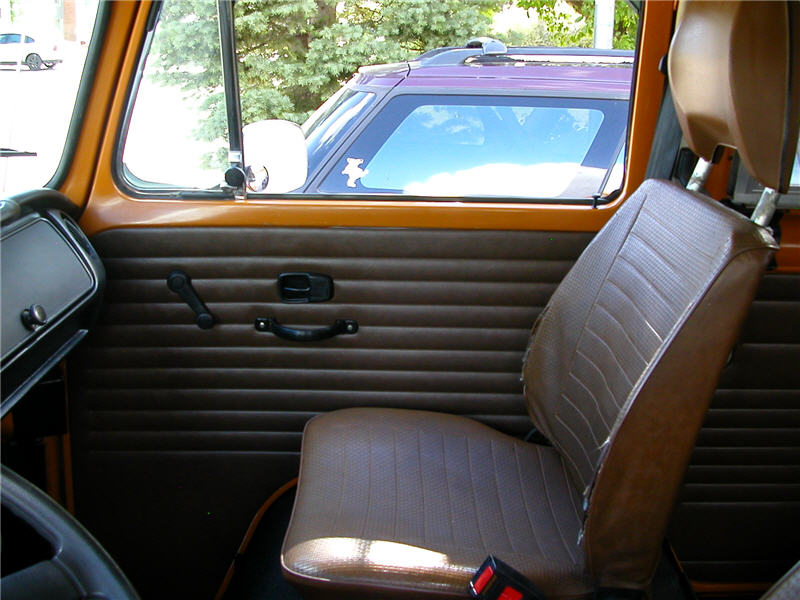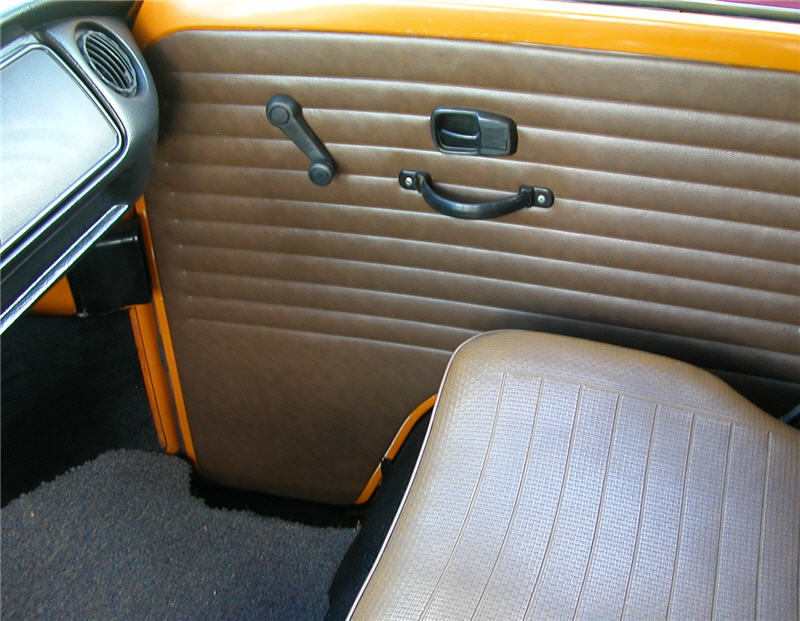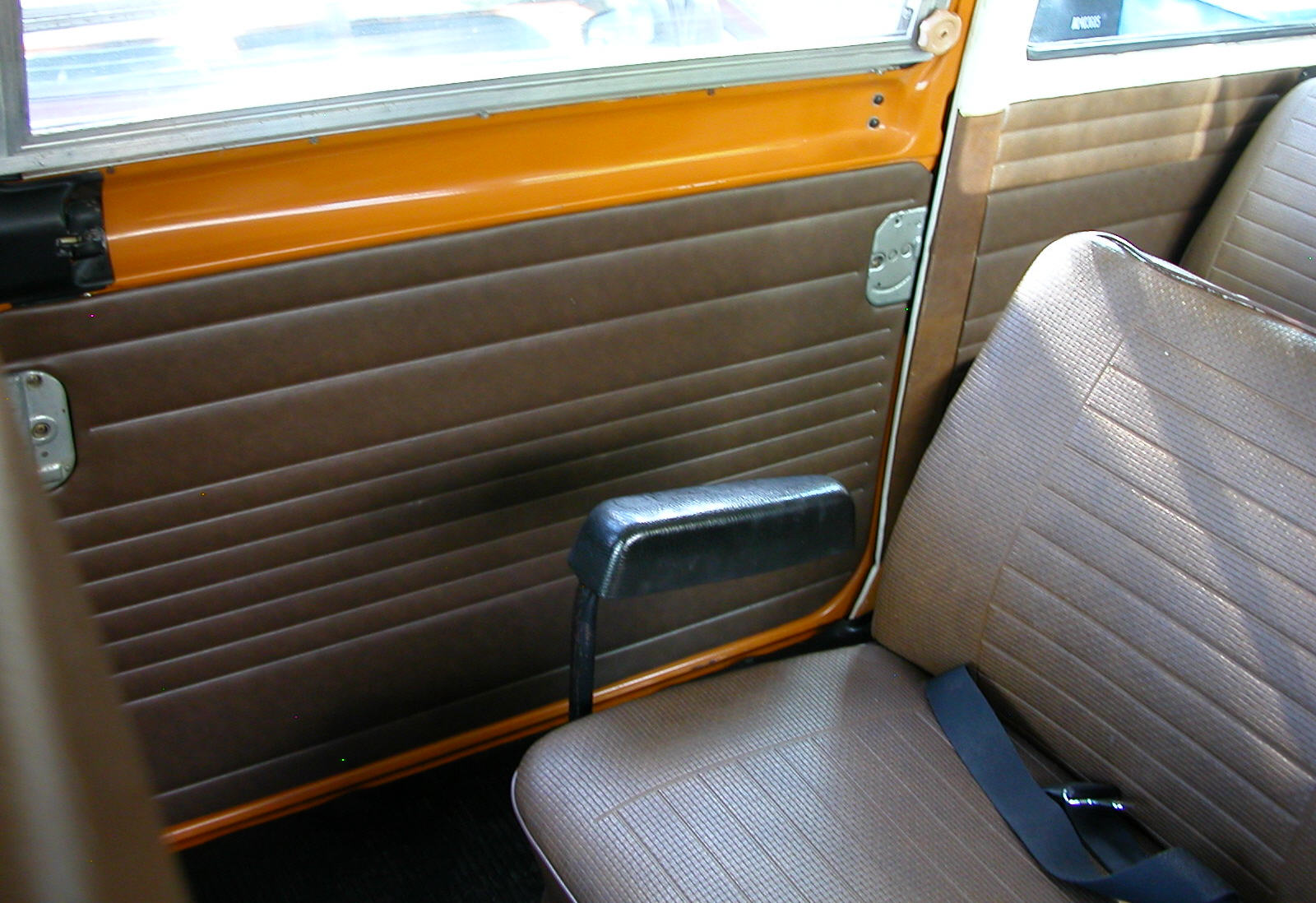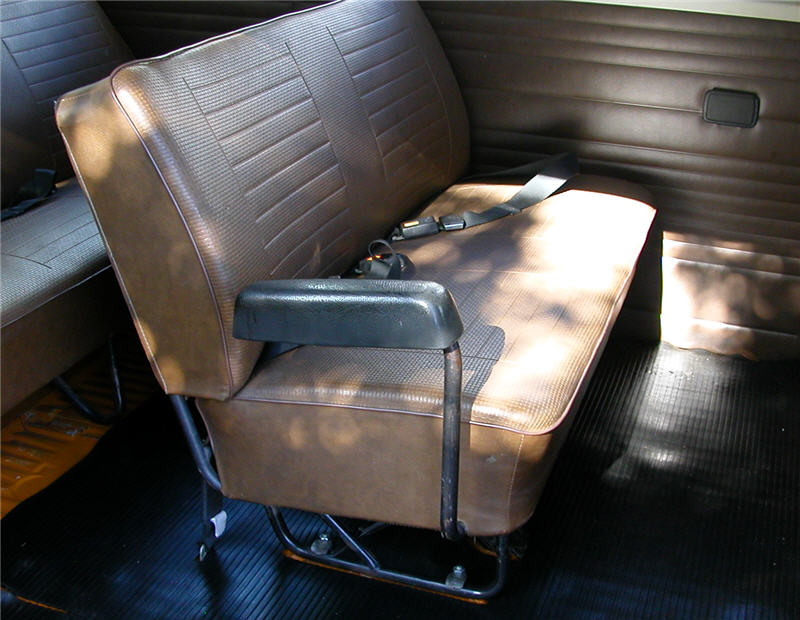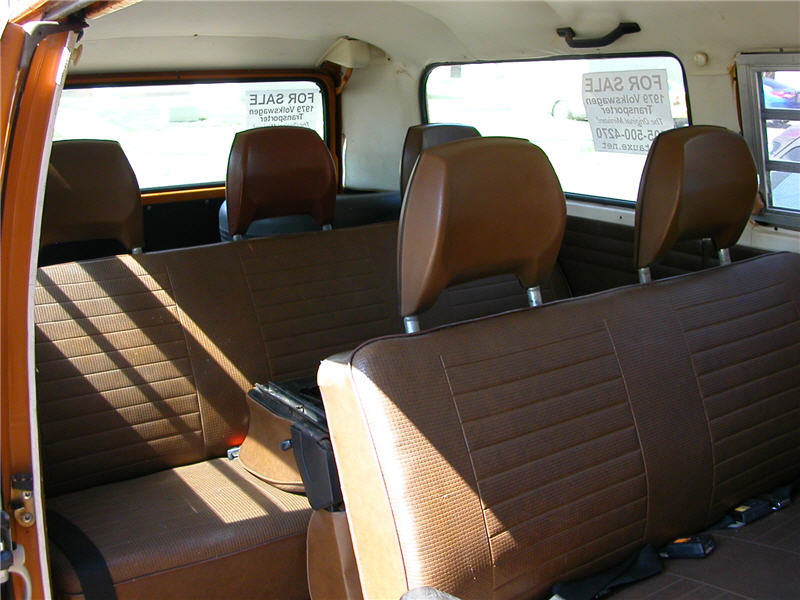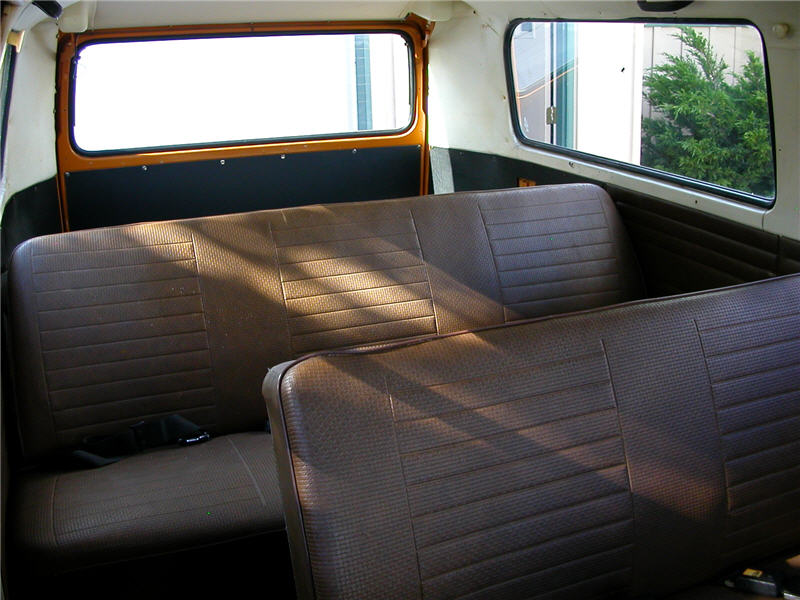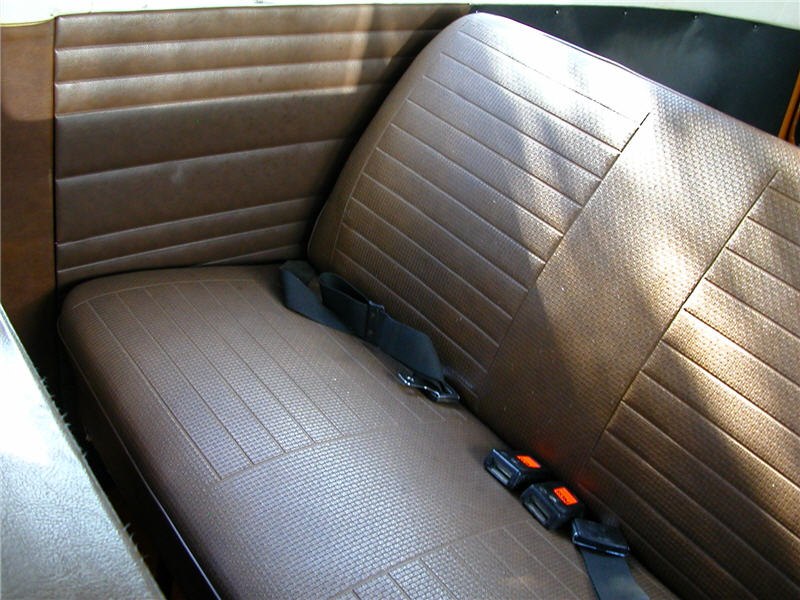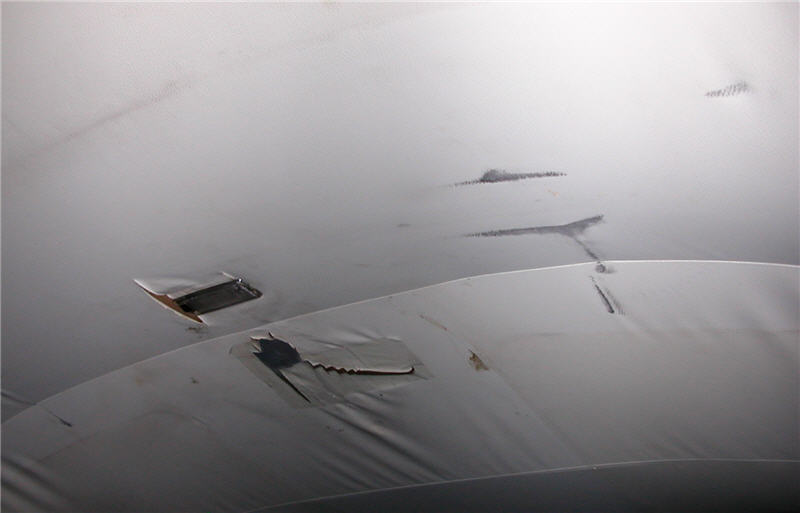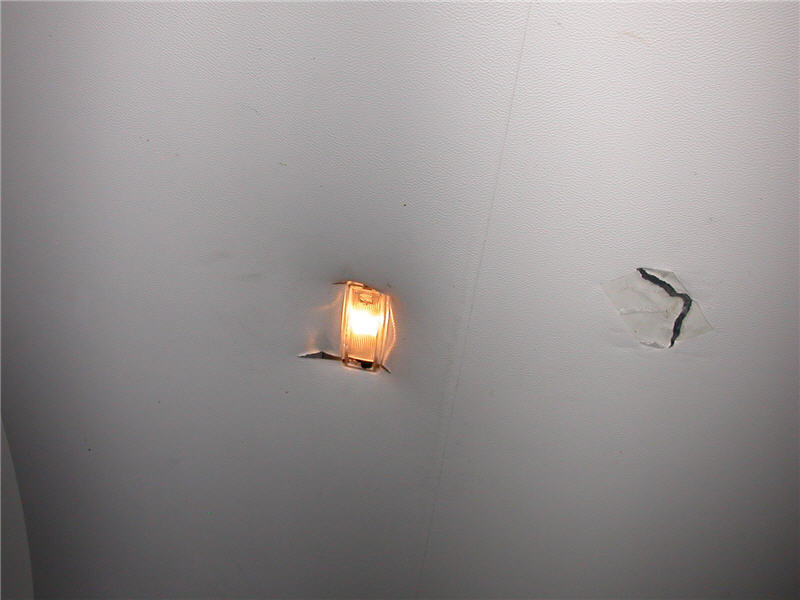 The engine compartment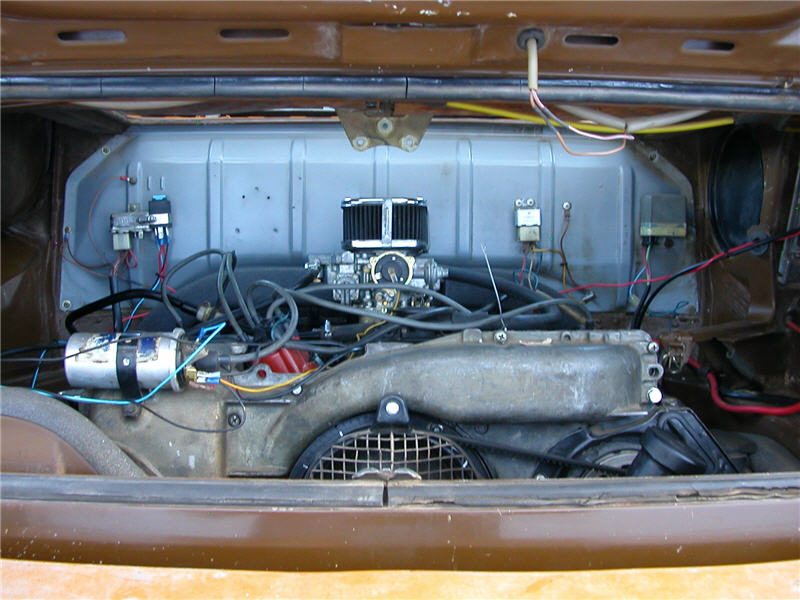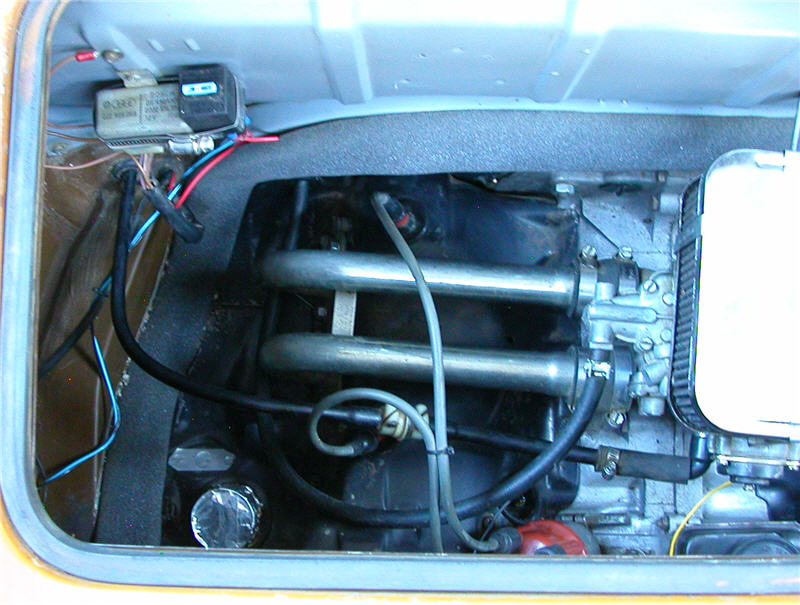 The undercarriage and wheel wells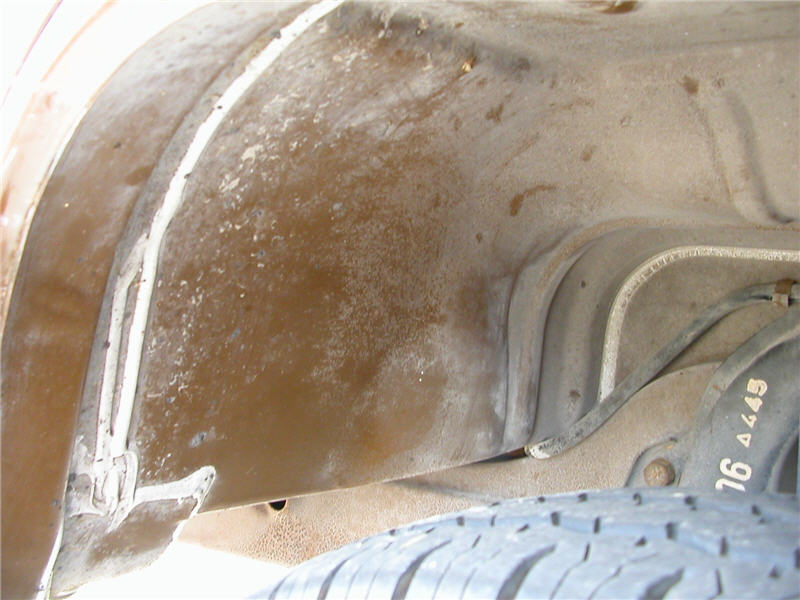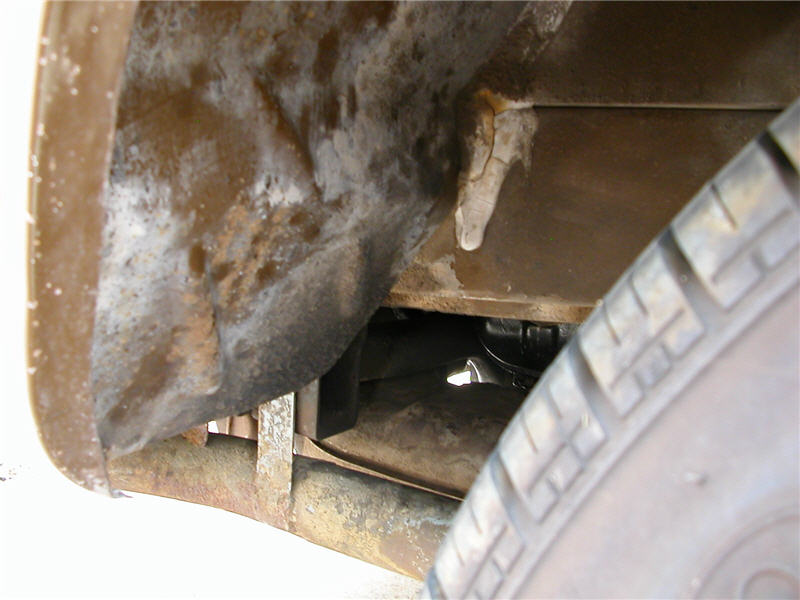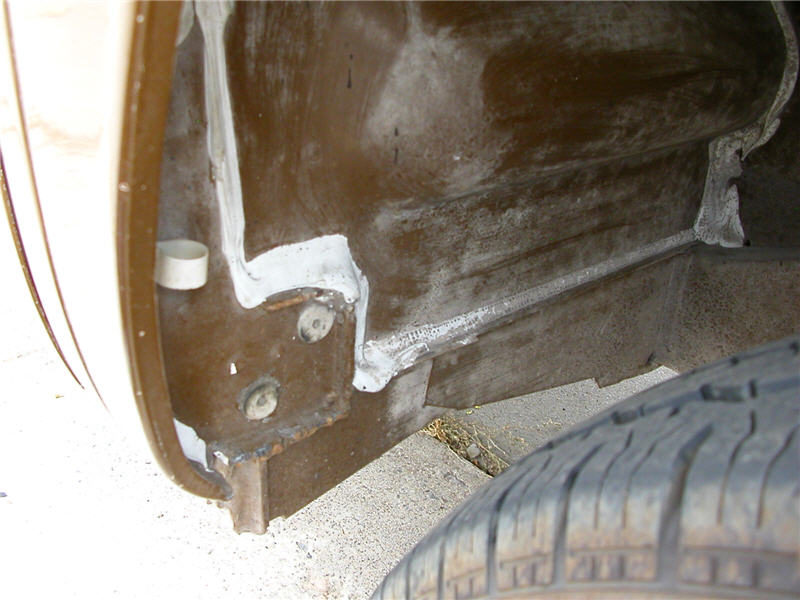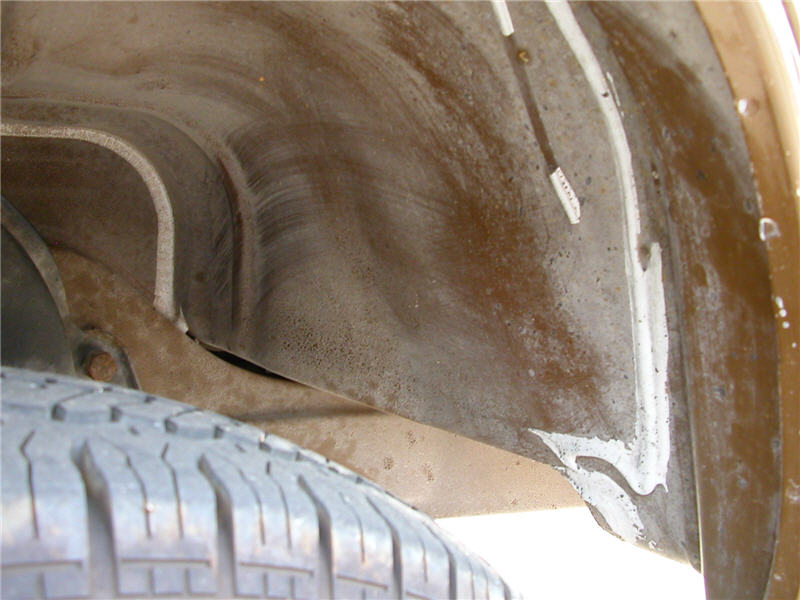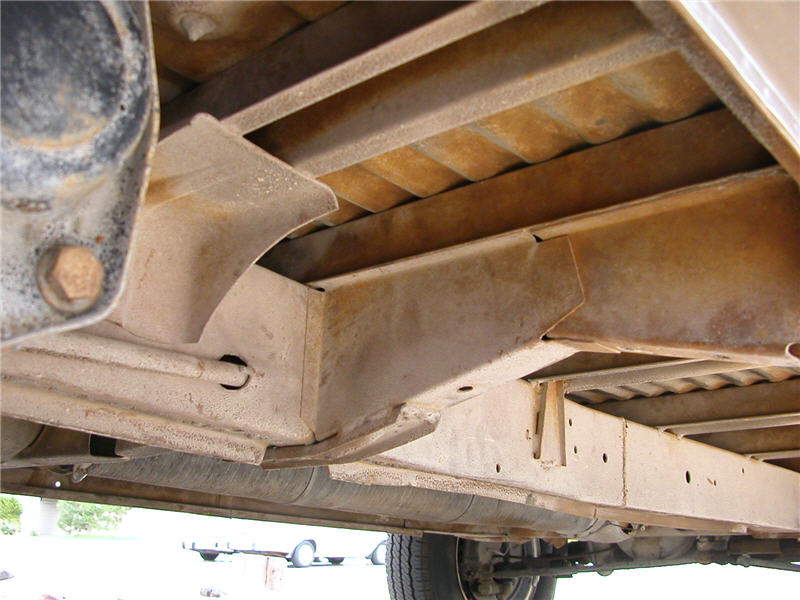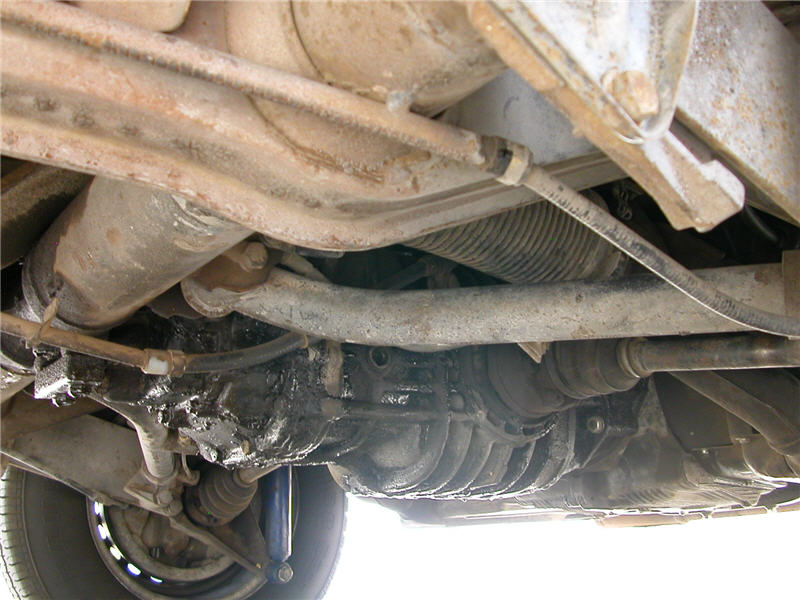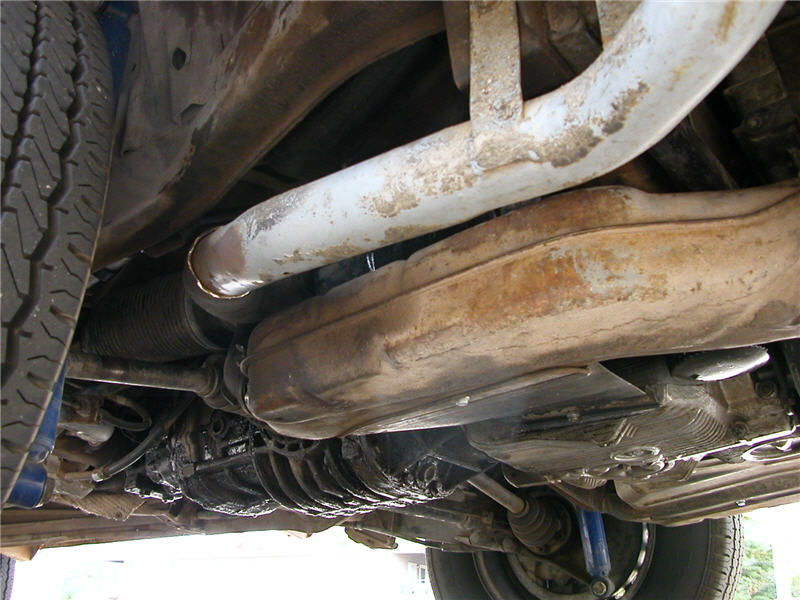 Miscellaneous photos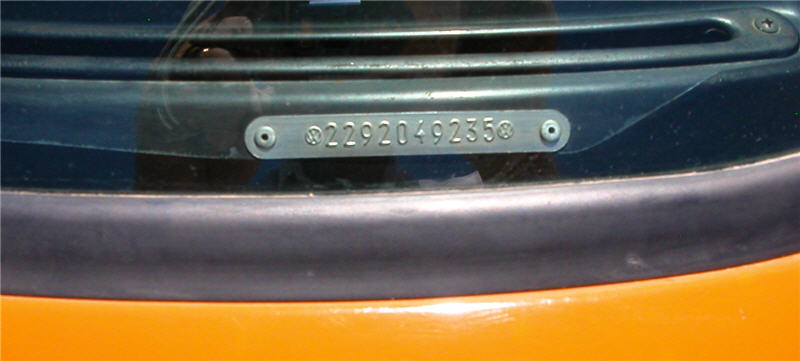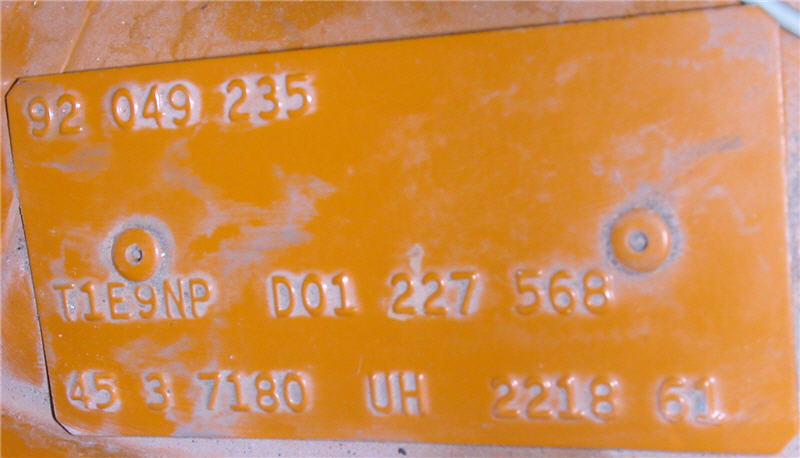 last updated 17 July 2015