Go back to the main VW page.
This 1971 Westfalia has been sold
Sold to a happy camper in Florida
A 7.7 MB zip file of detailed photographs is available here: Tauxe_1971_Westfalia.zip.
12 May 2010: I added a supplemental 9.7 MB zip file of detailed photographs, including the underside: Tauxe_1971_Westy_supplement1.zip.

General notes on condition
VIN: 2312257446. M-codes are in the zip archive.
The bus has no running engine, but a box of engine parts (see below). The previous owner bought the bus with the intention of fixing the engine, but lost time and interest.
Body has very little serious rust, limited to a spot just forward of the left rear wheel well. Key parts, including rocker panels wheel wells, jack points, front end, and crossmembers are fine. Floors are all in good shape.
Body damage is limited to the left rear corner, where a previous owner has attempted a body filler repair.
Nose has a deep tire mount on it, so that the spare can be mounted stem-out, making it easy to add air, and possibly add a hubcap.
Camper gear is is reasonably good shape, with a newly replaced canvas in the poptop. The rear-facing seat is missing the backrest cushion.
Since the engine is not running, the brakes and transmission have not been evaluated. Same with speedometer, gas gauge, etc.
Rear bumper is bent, front bumper is fine.
Front seats have a reasonably well-done after market upholstery, and are comfortable.
Michelin XZX tires hold air, but are the wrong rating.
Ignition switch was replaced with an aftermarket switch, which has its own key. All the doors and the hatch operate from a single key, though.
No radio. No battery.
No repair records exist.
Photos
These are general photos of the exterior: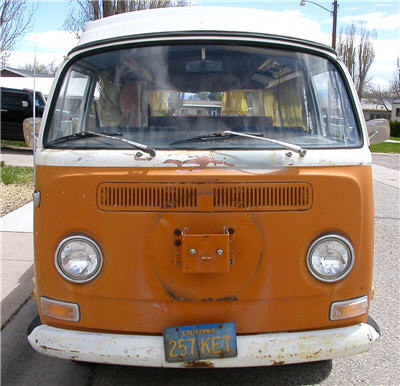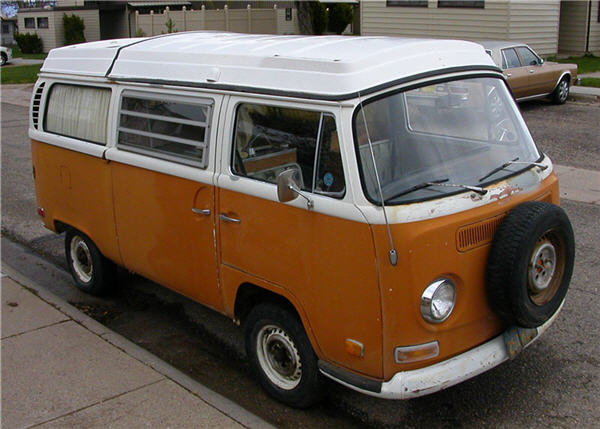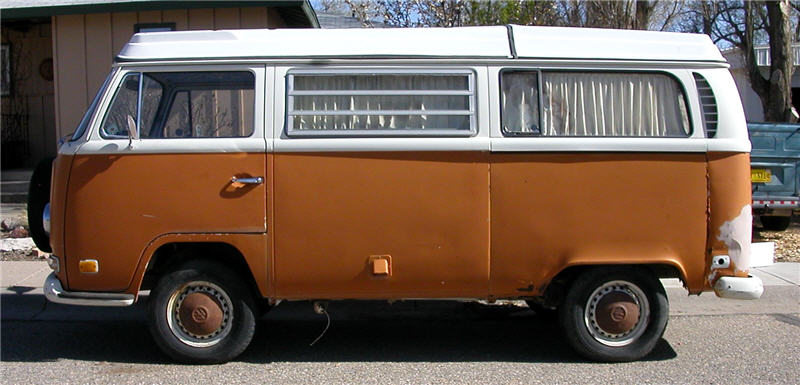 These are general photos of the interior: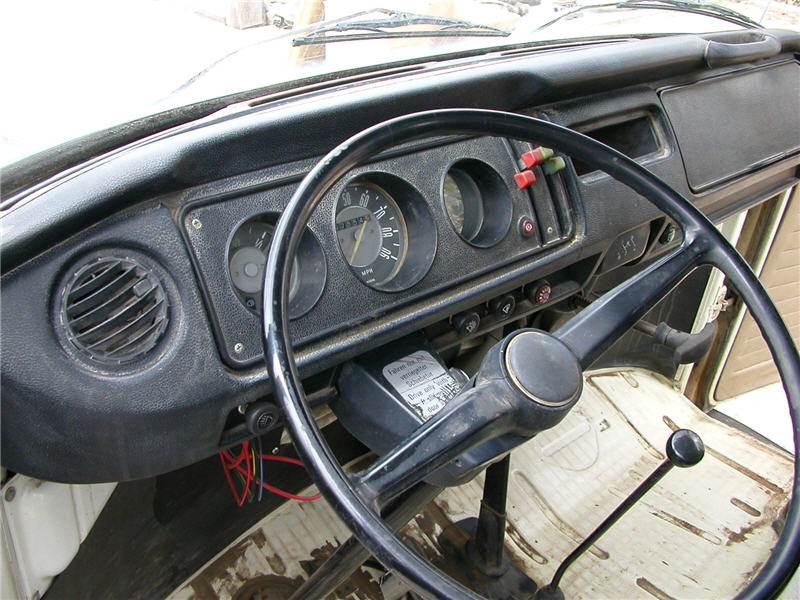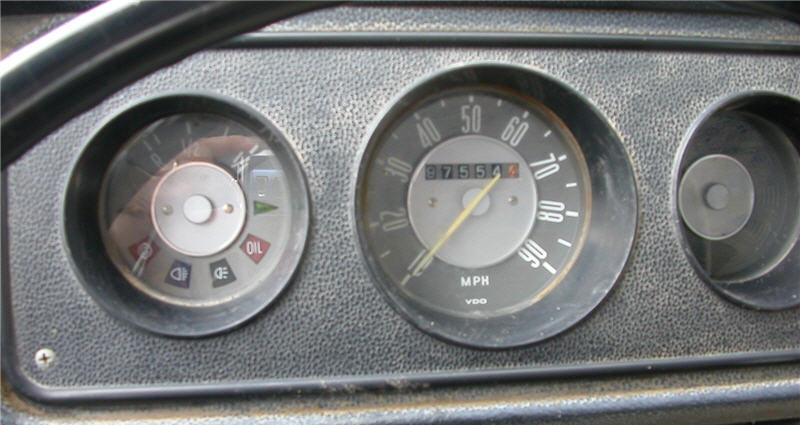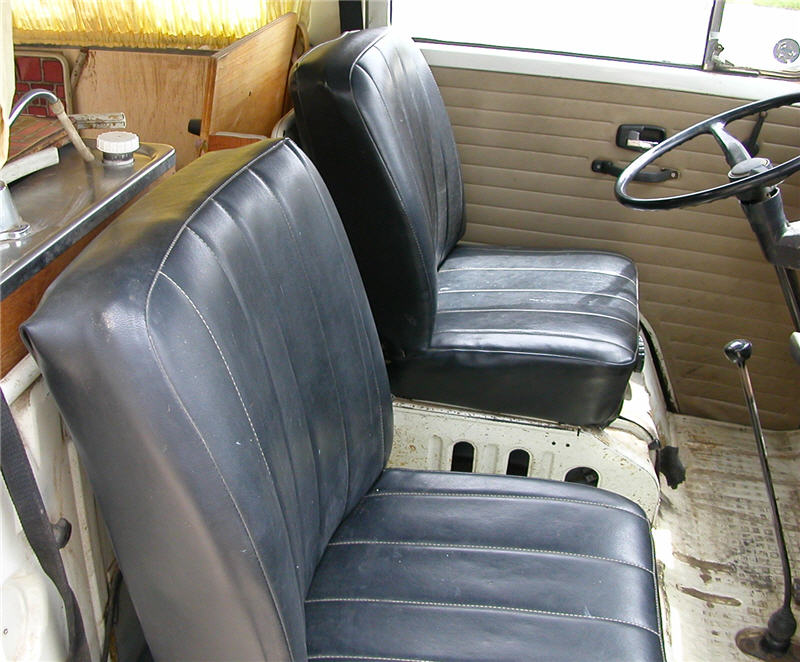 Camper gear: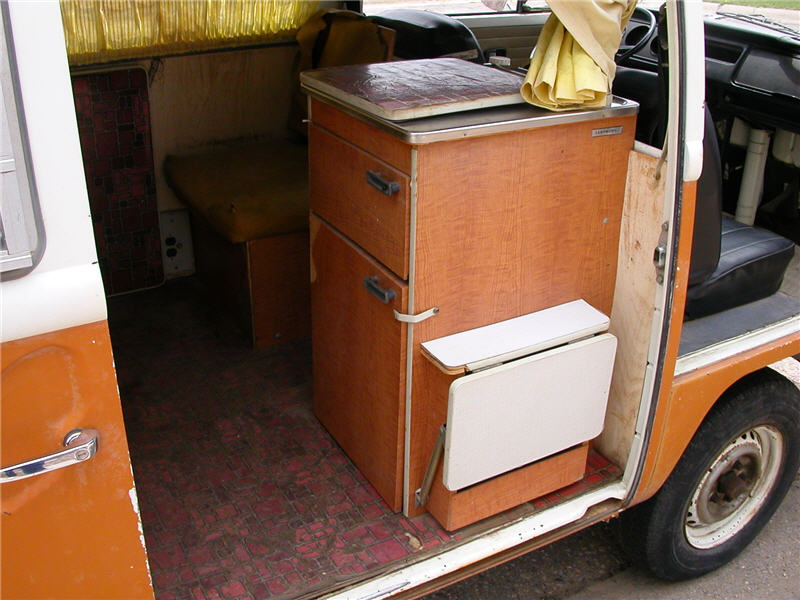 The bus comes with a bunch of extra parts:

More photos are available in the zip archive (find link above).
last updated 17 May 2010