Go back to the main VW page.
Jelly Bean • A 1973 9-Seat Transporter Wild Westerner Edition
General notes on condition
Jelly Bean is a mostly original 1973 Volkswagen 9-seat Station Wagon (aka Transporter). This one is special in that it sports the "Wild Westerner" appearance group. Until I rescued it, Jelly Bean had parked in the same spot for at least the last 10 years (verified with satellite imagery), and had suffered a bit of neglect. I am a VW bus hobbyist, and enjoy bringing a neglected bus back into service. I have spent a good deal of time and treasure restoring Jelly Bean back to running condition, and have sourced the more hard-to-find parts for a full restoration of this rare bus. According to the registry and this thread on The Samba, only 3 of these are known to exist.
The bus is powered by its original (?) Type IV CB 1.8-L dual carbureted engine, with the original Solex carburetors rebuilt by Volkzbitz. All the glass except the windshield is intact, and the original engine, radio, front seats, and interior panels are present. Matching 3-passenger middle and rear seats have been added, complete with seat belts and mounting hardware and a full set of nine headrests.
Let's face it, though, Jelly Bean needs some body work. First off, it seems to have got punched in the nose, though the tear is conveniently right along the row of spot welds at the bottom of the nose skin. The air distribution box inside is pushed in just a bit, but is essentially intact. The nose will need to be replaced, or the attention of a good metal bumping.
Jelly Bean also needs the grace of a welder's art. Localized rust has taken hold in most of the rockers, jack points, and wheel skirts. Most of this will need to be replaced, though good replacement panels exist, thanks to Klassic Fab and A H Schofield.
All seats and head rests need to be reupholstered. This would originally have been a black basketweave vinyl (per the M-codes for the WW appearance group) which I think this original material would look sharp, but like carpeting in a new house, I leave the choice of upholstery to the next owner. Black vinyl can be hot in the sun. The Westfalia blue/green plaid would not seem out of place in the Wild Westerner!
A deciphering of the M-codes:
Wherein it is revealed how this is known to be a 9-Seat Wild Westerner. The M-code plate:
32 206 796

964350 D32 162 508 736
20 5 7236 UP 2215 41

Interpretation of the M-codes:
9643 Wild Westerner paint codes L65K Ravenna Green over L64M Apple Green, and the blue stripe at the belt line is L51P, Olympic Blue
50 interior leatherette schwarz | black
D32 USA specifications (includes several subcodes)
162 rubber molding for bumpers
508 vent wings in middle windows, and driver's side rear
736 unknown
20 week 20 of the year
5 Friday
7236 temporary serial number
UP delivered to Portland, USA
2 Type 2 body
21 Transporter, LHD
5 9 seats
4 engine spec
1 manual transaxle

Best Features
Running, rolling, reliable bus (except for the rotten jack points)
Original (?) Type IV 1800-cc CB engine runs strong, with the original dual Solex carburetors
Original tool kit
5 new tires (Hankook RA08 185-R14C) on powdercoated rims
Original Sapphire radio present
All Hella turn signal lenses
No rattles
Instruments work
Solid steering and handling
All glass intact except windshield
9 seats! 9 head rests!
Original front door ducts / arm rests in good shape
Original mechanical fuel pump works well
The Rolling Restoration
Parts acquired so far for restoration:

NOS (new old stock) driver's door lock mechanism
slider door lock parts
middle seat, mounts, and 3 special seats belts
a full set of 9 head rests
rear seat, mounts, and rear seat belts
heat diffuser and flap for under middle seat
floor mats, front and rear
passenger arm rests
steering wheel
several spray cans of color-matched automotive single-stage paint (in Ravenna Green and Apple Green)
tail pipe
speedometer cable
rear marker lights
interior dome lights
passenger side mirror
hubcaps
1973 YOM license plate - New Mexico; this can go with the bus

Parts still needed for restoration:

replacement bumpers and rubber bumper strips
window rubber and special trim (already have windshield trim)
door interior panels
complete upholstery for all 9 seats and 9 headrests
heater control cables
missing "sled" tin for bottom of engine

Work done so far towards restoration:

cleaned all the junk out
got the engine running, with a lot of instruction from Colin Kellogg
rebuilt all door lock mechanisms
serviced rear hatch lock mechanism
got keys cut to code
restored paint (by JC Knecht)
gas tank rinsed; all fuel lines replaced
rebuilt CV joints with new boots, grease, and proper hardware
brake work:

rebuilt brake booster (Brakes Materials & Parts)
replaced master cylinder
replaced all brake hoses
cleaned brake fluid reservoirs
inspected all pads and wheel cylinders
drained and bled brake system

5 new tires (Hankook RA08 185-R14C) mounted on powdercoated rims (by All Powder Coating of Santa Fe)
cleaned engine compartment

Work needed (by you) to complete the restoration:

stop rust progression
lots of metal replacement (a complete set of photos documenting the undercarriage is available on request)
rebuild and reupholster all seats
replace windshield
replace all window rubber with deluxe inserts
replace heater control cables (heat otherwise works)
replace missing engine tin
replace speedometer cable (provided)
debug hazard switch and horn
Current photos:
A few glamor shots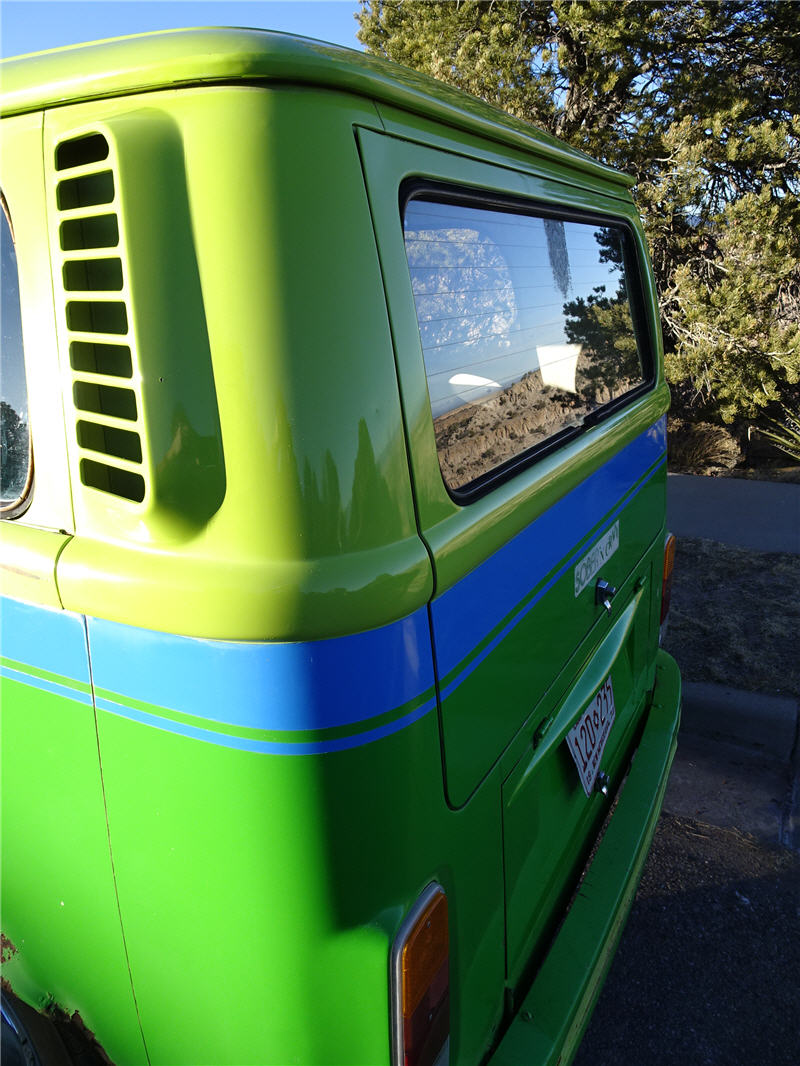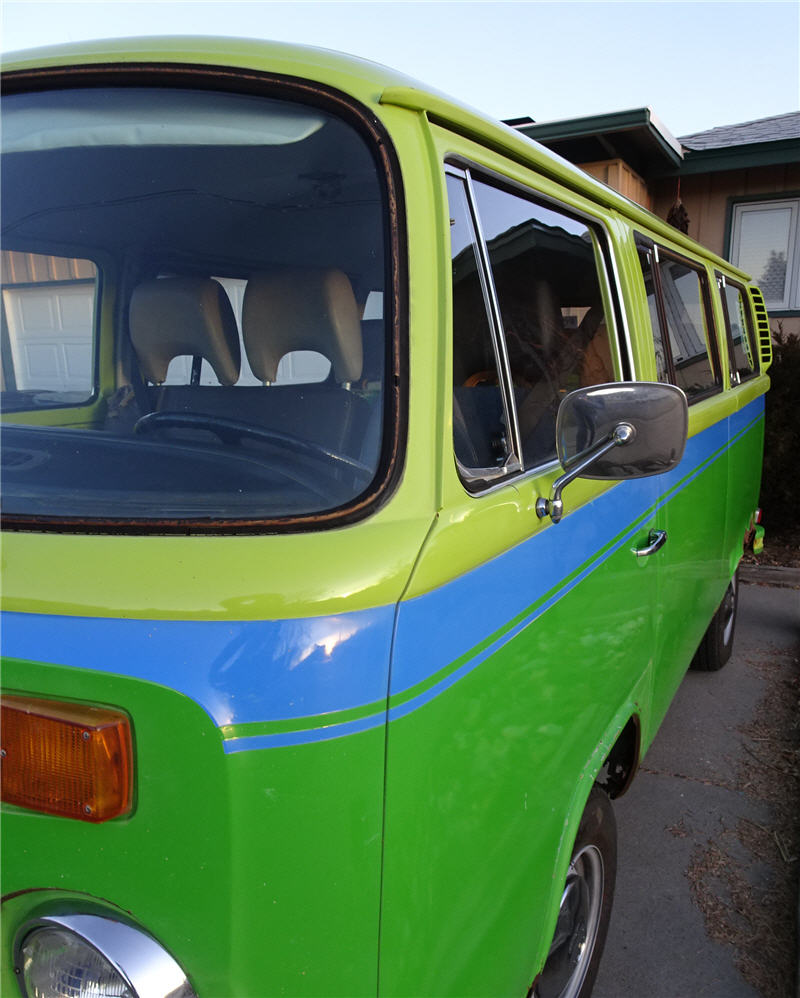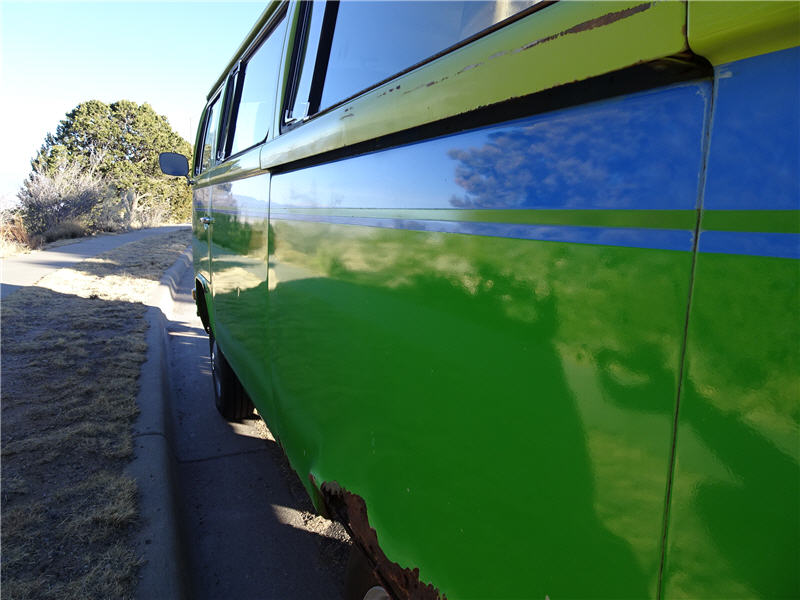 Exterior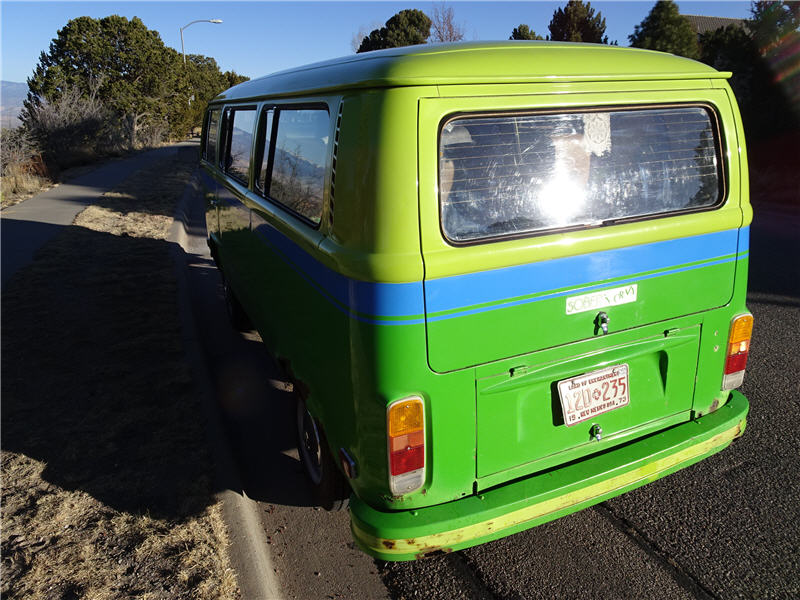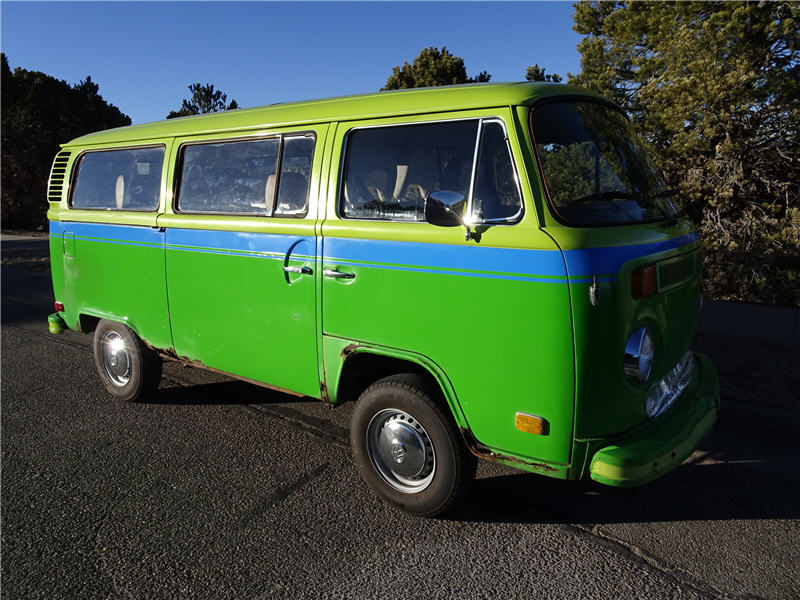 Engine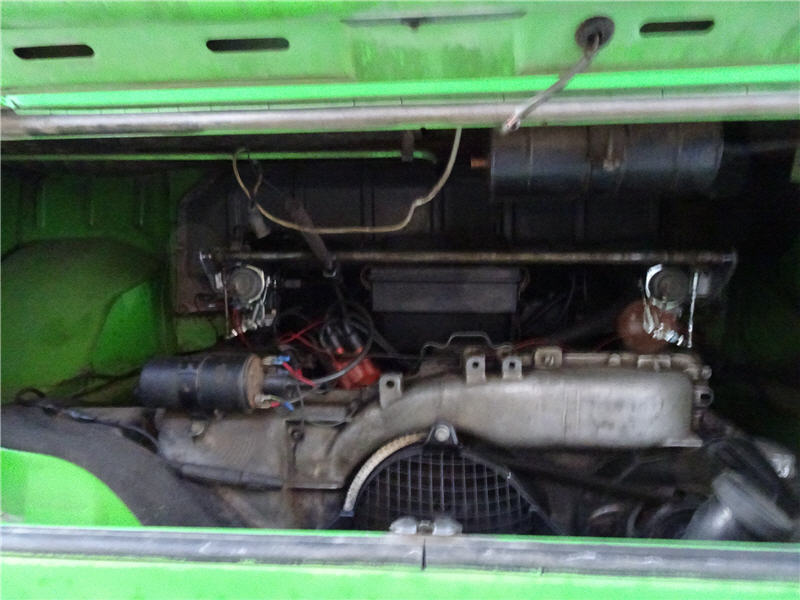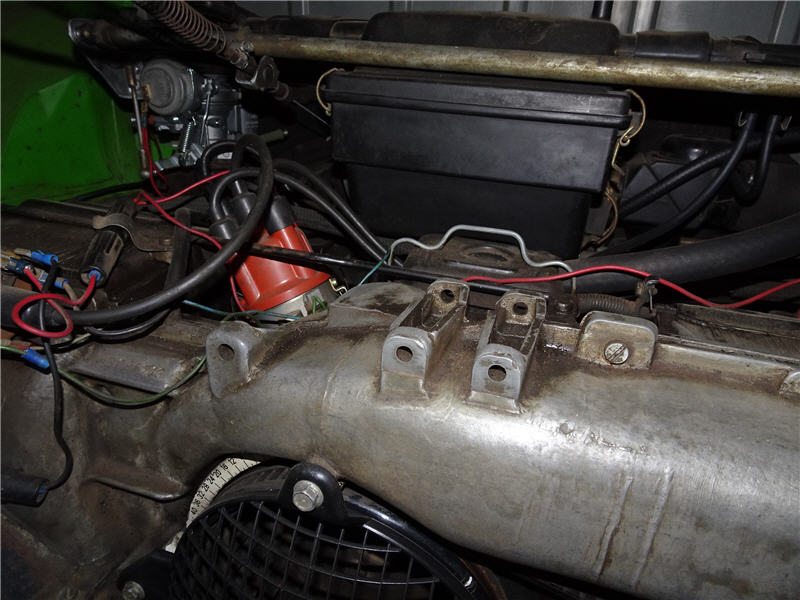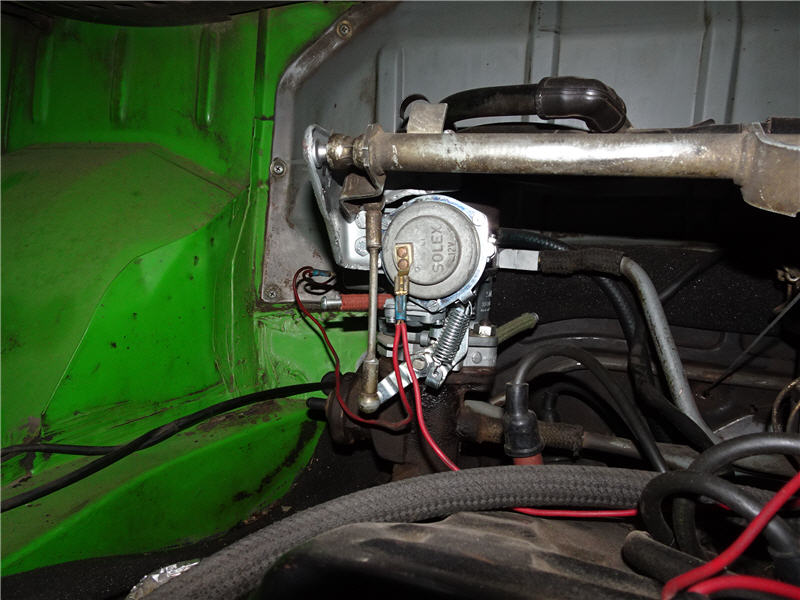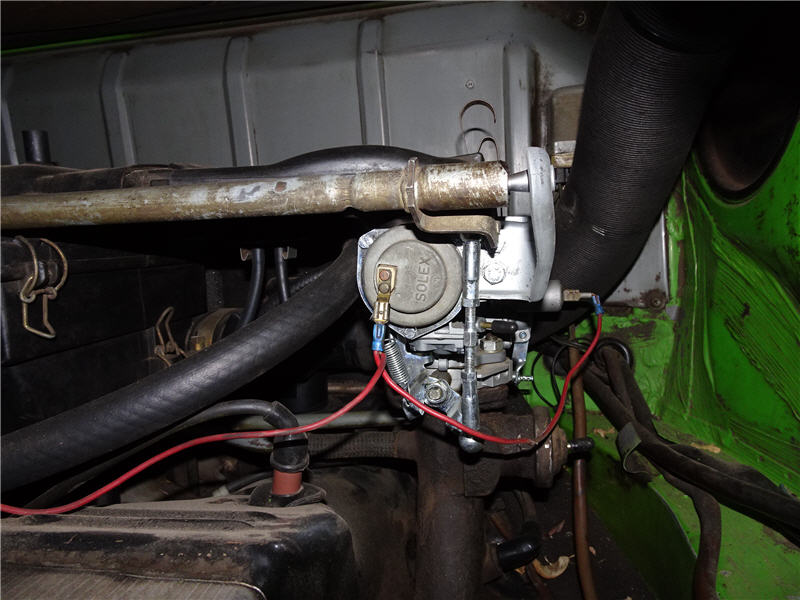 Interior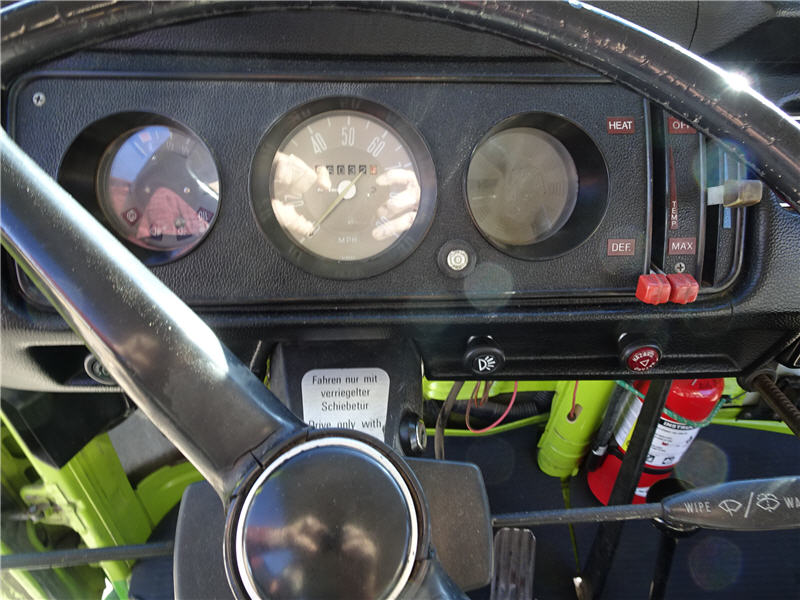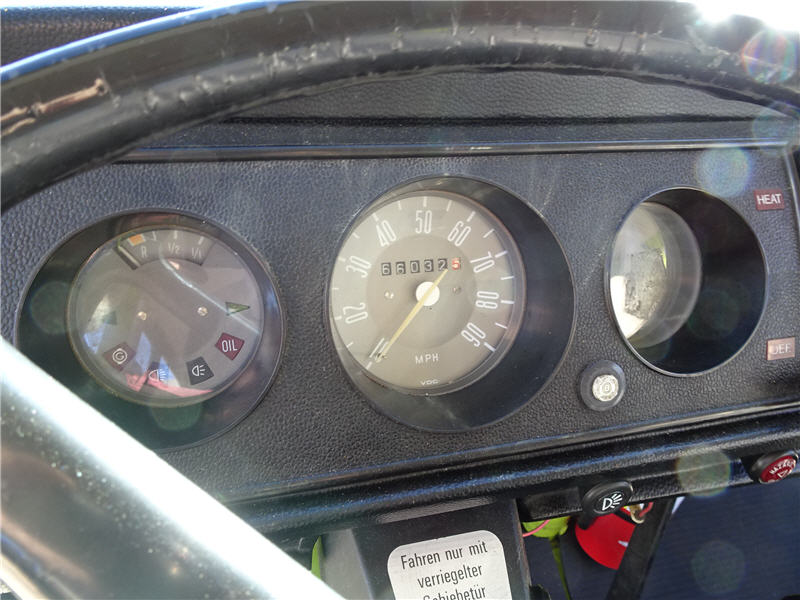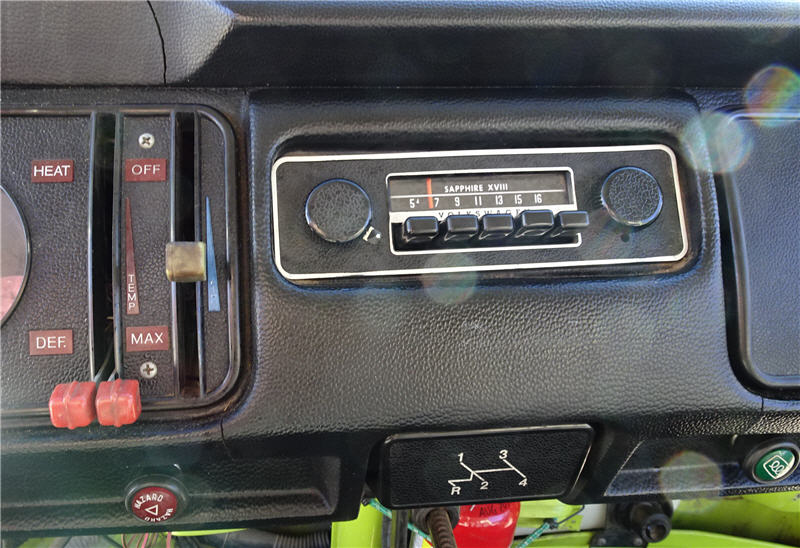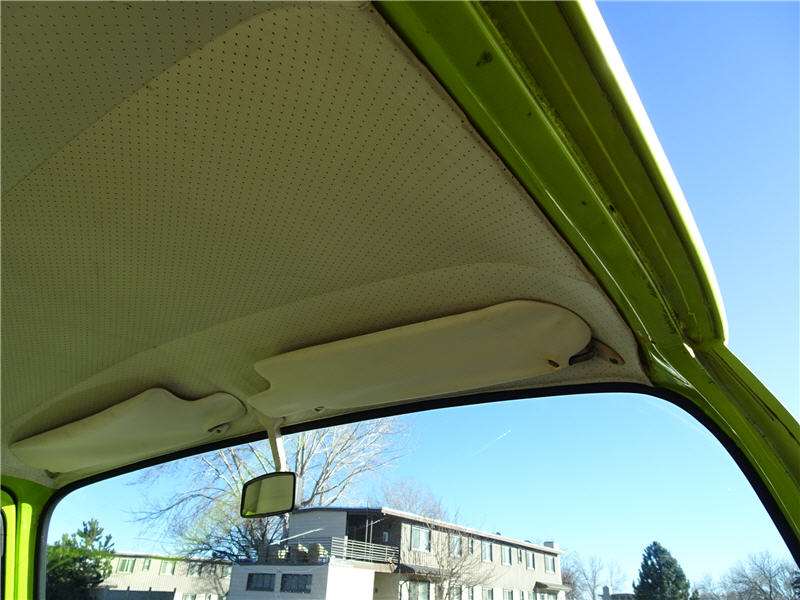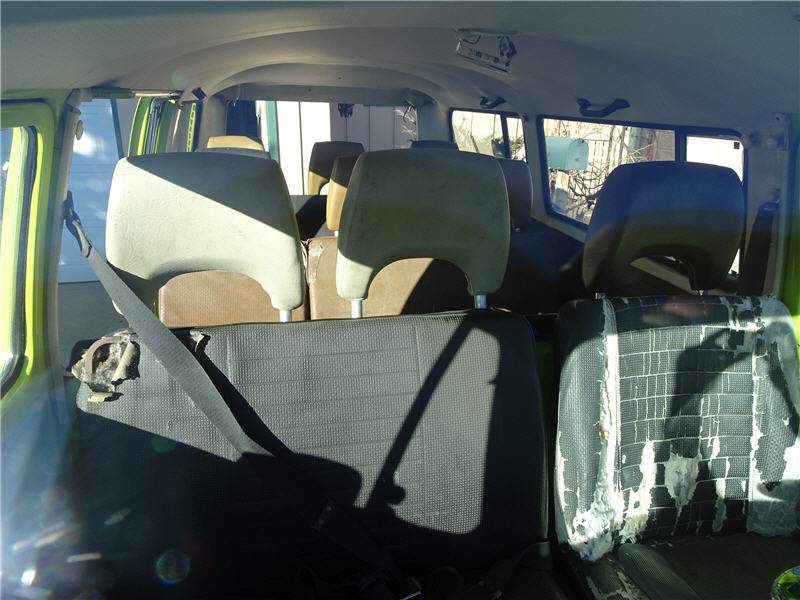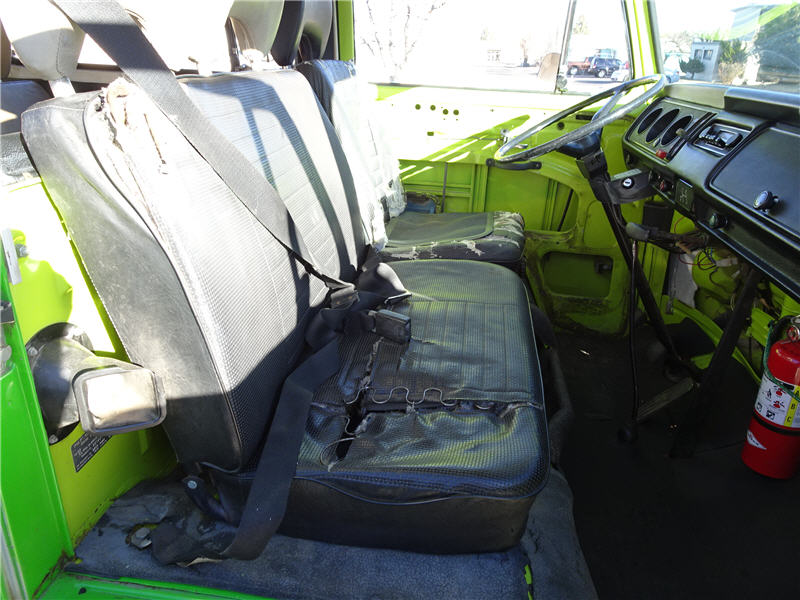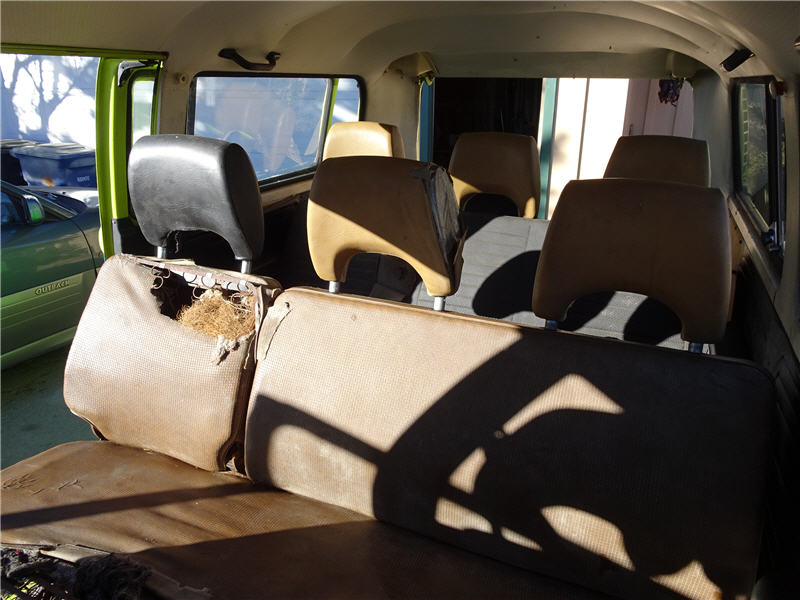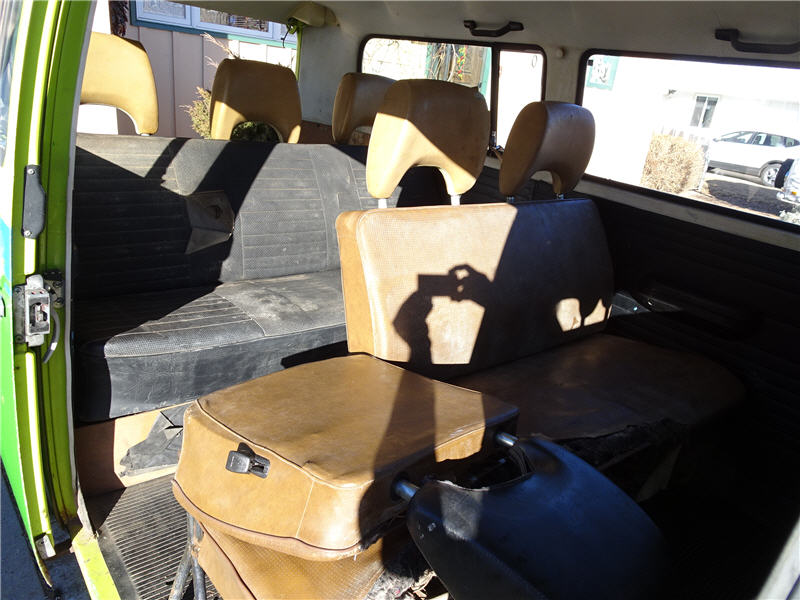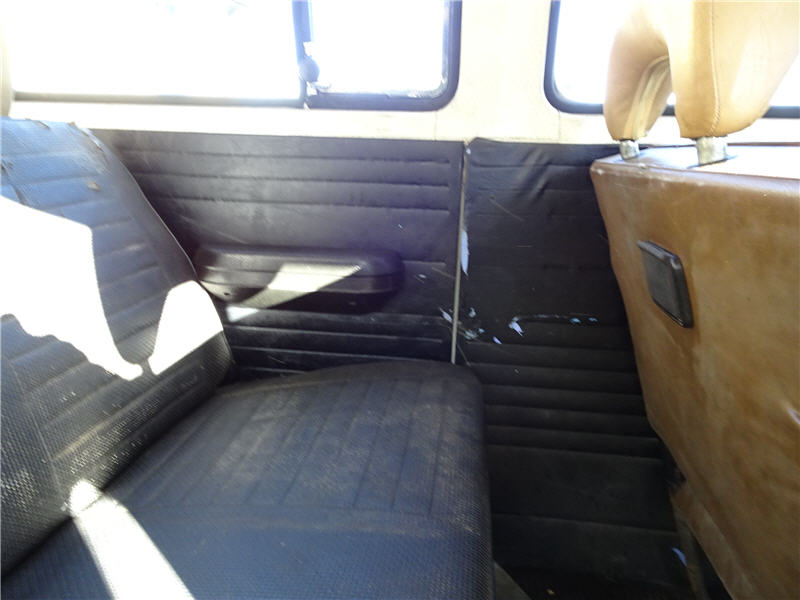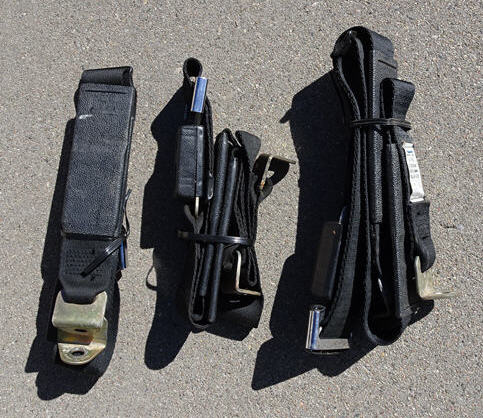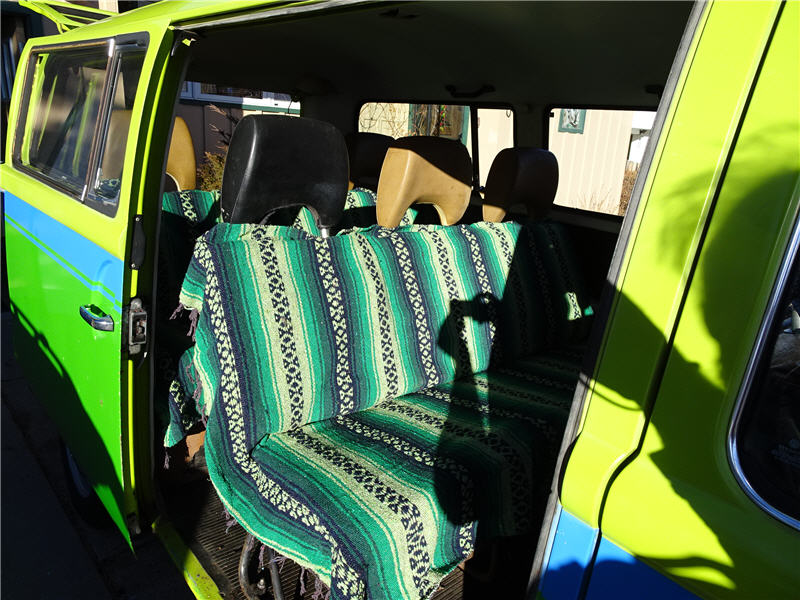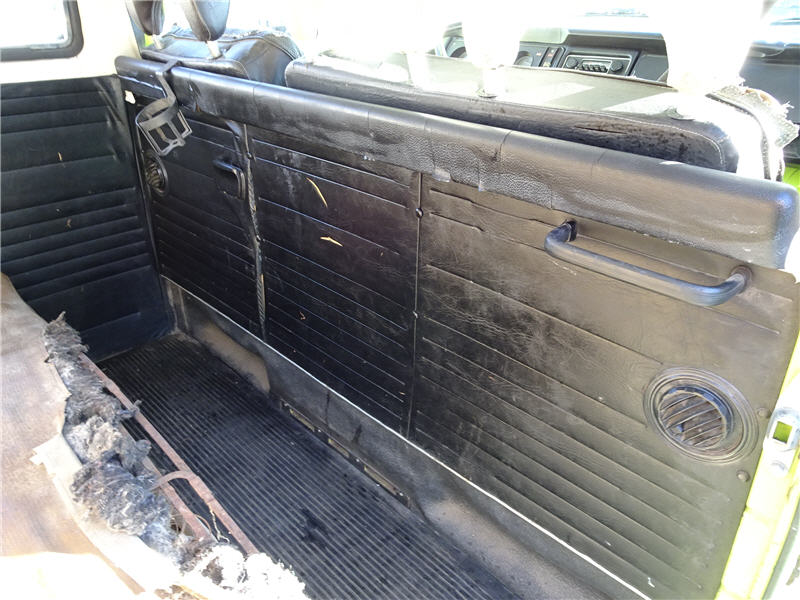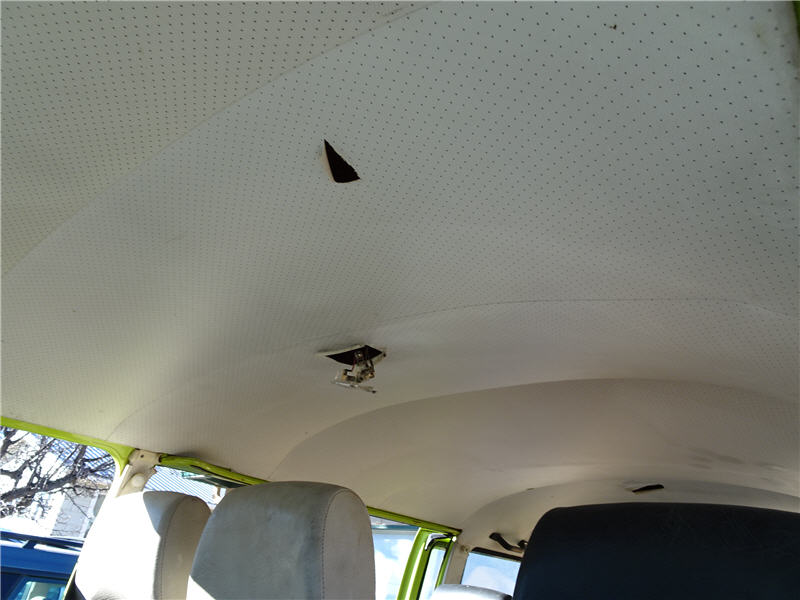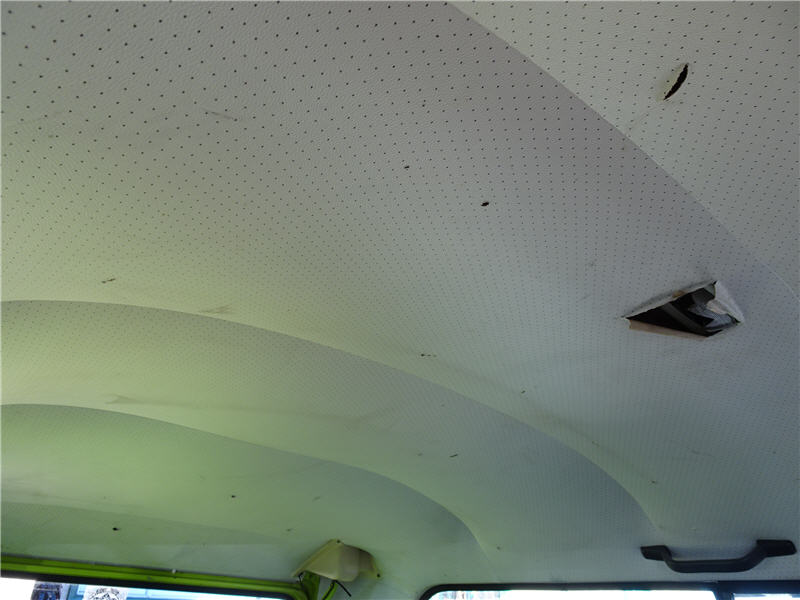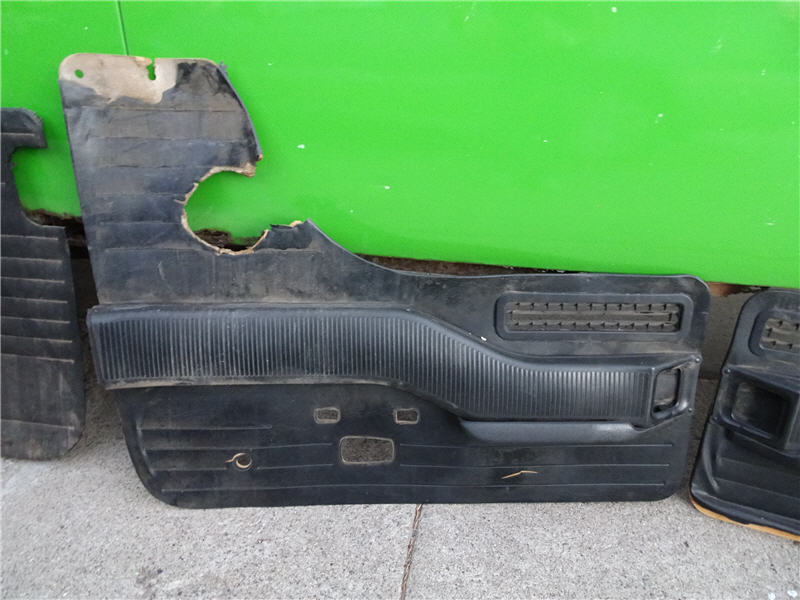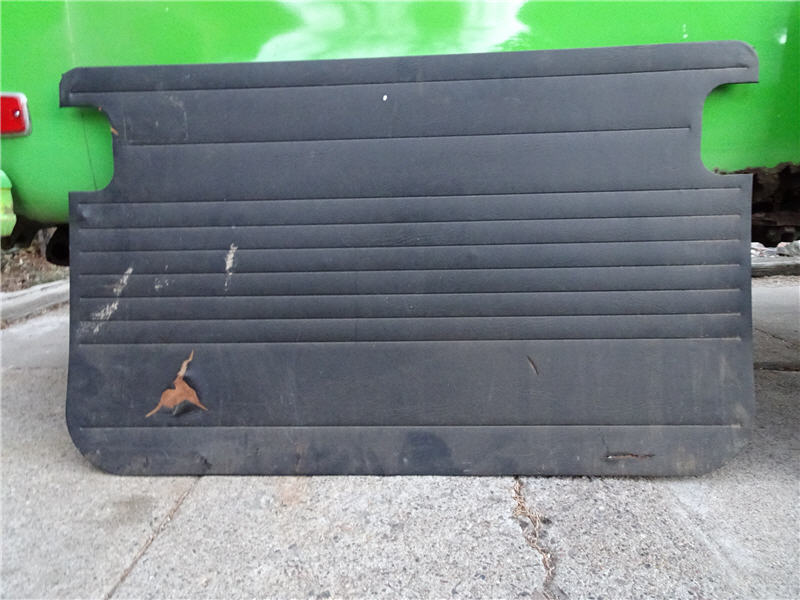 Other stuff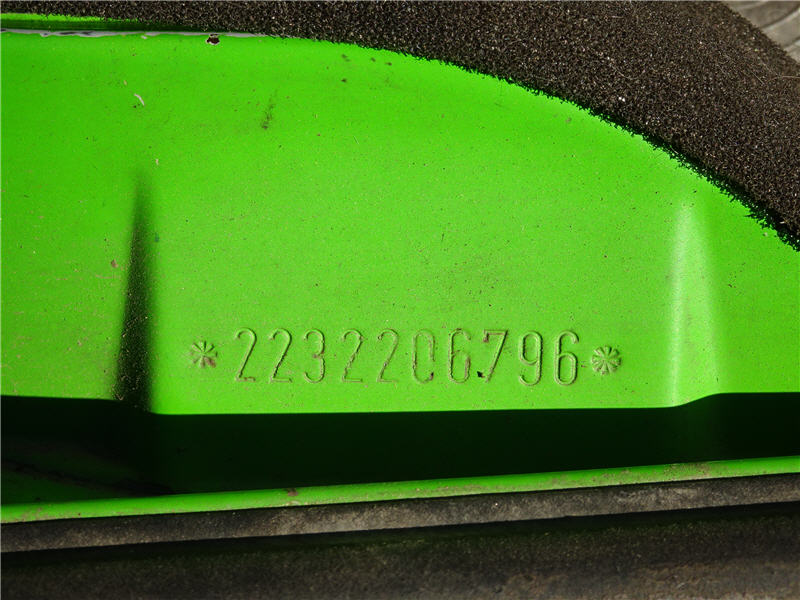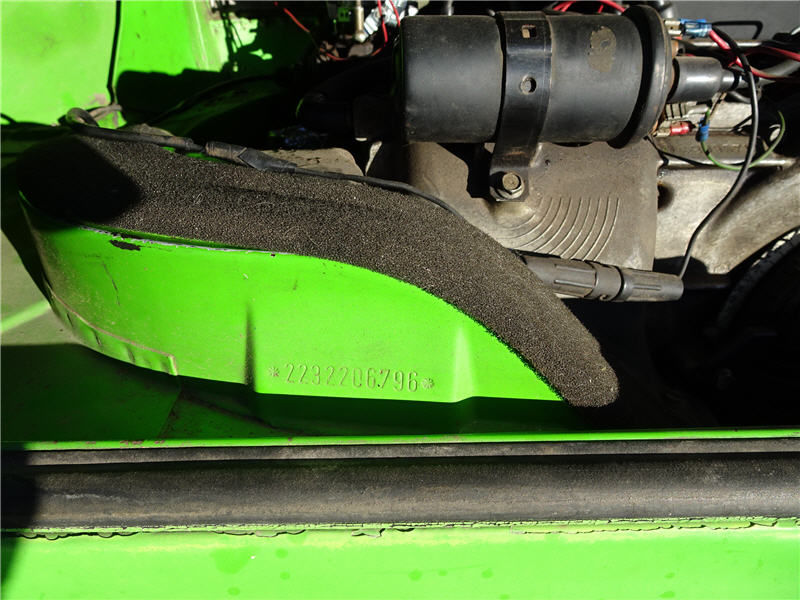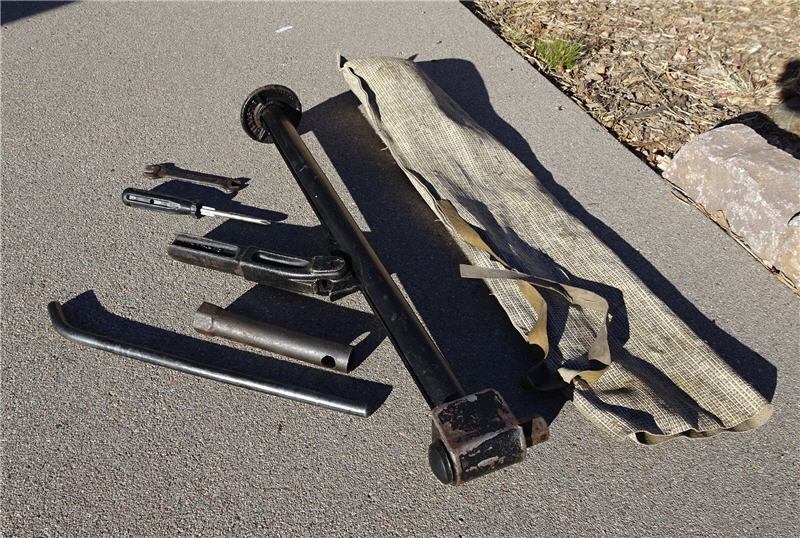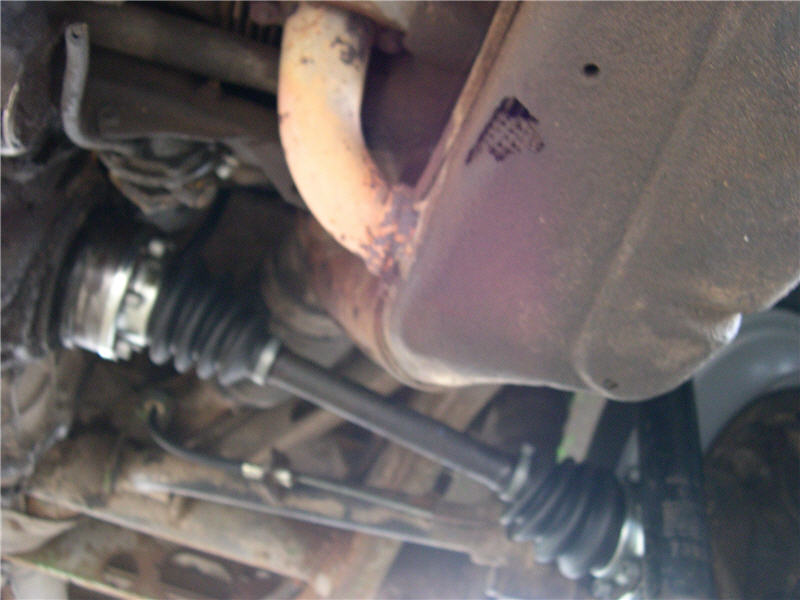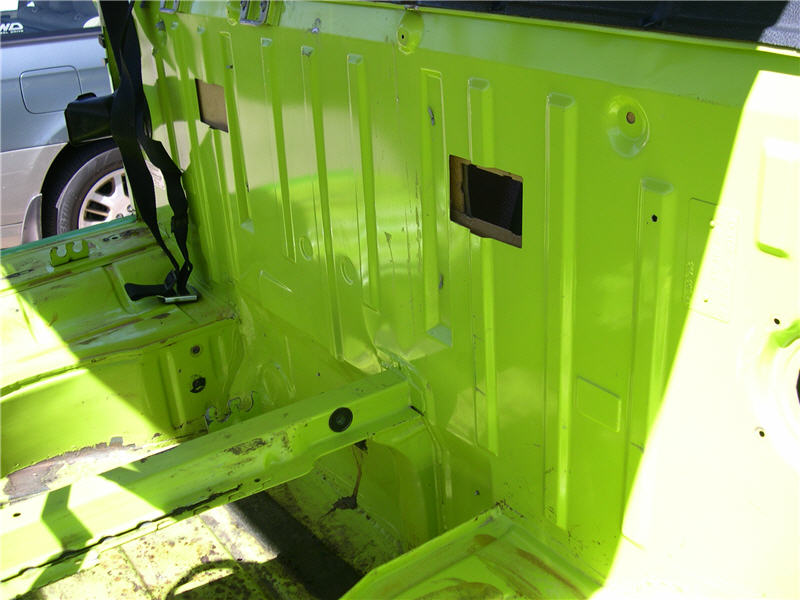 last updated 19 April 2018