Go back to the main VW page.
BlueBird: A 1978 Double Cab
Rescued 23 May 2009
Here is the condition it was in when I bought it, poor thing.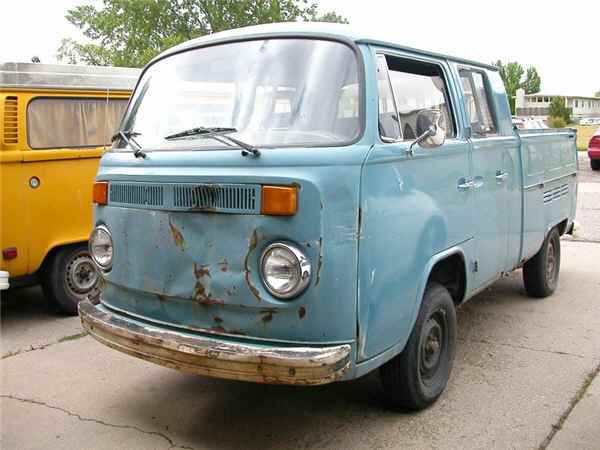 And here it is after a bunch of work,
including a full on-the-rotisserie restoration of body work, the addition of a fourth door, a rebuilt engine (by Painter's Grinding), addition of side turn signals and all lighted marker lights, a complete front suspension rebuild, and servicing of every part. ALL the gory details can be seen in the photographic archive here: here.
Since then, I've added a window washer pump, a set of driving lights, rear fog light, stock-looking tachometer, wire bundle from front to rear, a custom cab-height canopy, and I had the 2/3 front seat rebuilt using a proper frame so that it has headrests.
last updated 24 Apr 2023